Article
10 Min Guide To WhatsApp Business Account vs WhatsApp Business API (2023)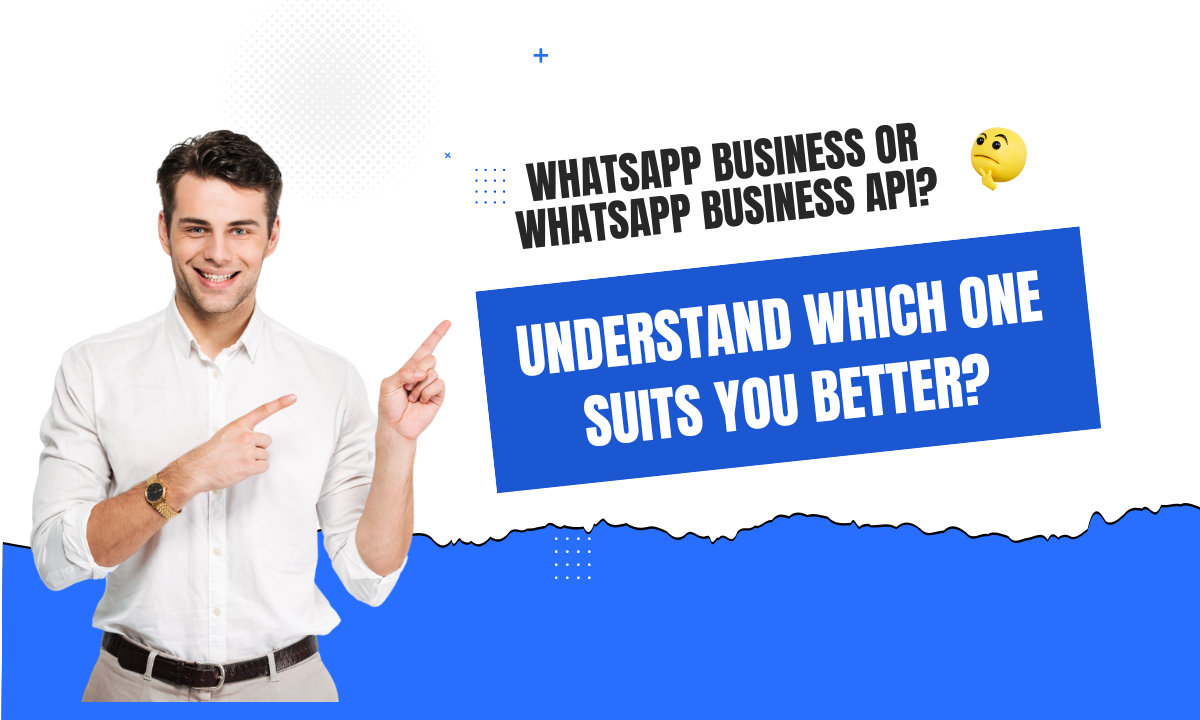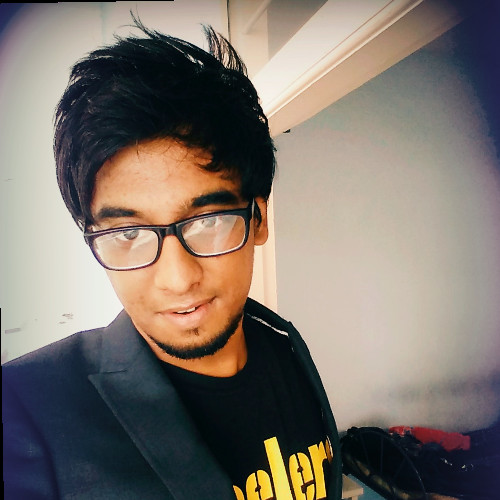 Prasanna
At a Glance:
What is the WhatsApp Business app?
What is WhatsApp Business API?
Differences between WhatsApp Business App vs WhatsApp Business API
How to convert business number to API number
Points to note once you start your WhatsApp Business API
5 Advantages of WhatsApp Business API Account (with Peach)
How to create a WhatsApp Business API in 10 min?
\ What is the WhatsApp Business app?
On the surface, WhatsApp Business App and WhatsApp Business API might sound very similar. But they are entirely different. 
Let us start with WhatsApp Business Account. 
Imagine you are the owner of a small cake shop. You have some 300 contacts in your database who regularly buys from your shop. 
In that case, you can create a WhatsApp Business Account using the Business App, create a broadcast channel and send messages to that group regularly. 
You can quickly create a business profile, add your company address, business description, email address, and website. It lets the business show the catalog that will showcase all the products and services offered. It's that simple. 
Every day you can reach those 256 contacts with your messages, reply to them manually, and engage your customers duly. 
The main drawback of a WhatsApp Business Account is you can only send messages to your contact list. You can not know who has read, clicked, or even opened your messages.😔 
Simple, no?
Then, what is WhatsApp Business API?
Let's take your same cake shop. 2 years down the line you grow into a 3,000-customer company. It's pain to create multiple broadcast groups, track replies, and understand what your customers want manually. 
Unlike earlier, the volume is too high to manage it.
Enter WhatsApp Busienss API. 
WhatsApp API is built for medium and large businesses to communicate with customers at scale, across the globe, in a more secure and reliable way.
You can now:
Send WhatsApp Broadcast to unlimited users in one go 
Know who has opened, read, clicked, or unsubscribed from your messages.  
Build custom features like live chatbots, workflows, customer journeys, and more
Automate notifications for events like Order Confirmations, Payment Confirmations, and Abandoned Carts. 
Access via unlimited devices and unlimited members
\ How to convert a business number to an API number?
It hardly takes 5 minutes. 
Simply delete your WhatsApp business app and convert the same number into a WhatsApp API number.
However, this is a one-time process and it cannot be reversed.
Points to note once you start your WhatsApp Business API
The 24-hour rule:
In the WhatsApp Business app, you can send and receive messages from customers at any time.
For Business API users, WhatsApp by default has a 24-hour limit on responding to customer queries.
The moment you send a message, the time starts ticking, and once you pass the 24-hour mark, you can't reply to a customer. 
But why? 
WhatsApp is super-focused on brands to deliver a great customer experience. And great experience starts with faster and more timely responses. 
As a result, this 24-hour time window encourages businesses to resolve customer queries on time and earn credibility.  
During the 24 hours, businesses can interact with the customer without limitations on the number of messages or type of messages sent - without additional WhatsApp fees.
Kindly note: However, once the 24 hours window expires, you can't reply to the customer. However, Peach has a special feature that allows you to send messages even after 24 hours using WhatsApp's template. 
Pre-approved Message Templates:
A WhatsApp message template is a customizable message that you need to create and get approved by Meta before sending them to your customers. 
Do note that you can't send unapproved messages. 
Once the template is approved, you can send it to as many contacts as you want. 
For example, a product newsletter describing the latest collections, specialties, and exclusive offers. 
User-Initiated Conversations (UIC) VS. Business-Initiated Conversations (BIC):
As the name suggests, User-Initiated Conversations are the messages your customers initiate to kick-start a conversation with your brand. 
For example, Siya is casually skimming through your latest Bridal Collections and something special catches her eye. She immediately clicks on the WhatsApp icon embedded on your site and picks up a conversation with you to know about the Lehenga she loved. 
On the other hand, Business-Initiated Conversations are the messages you use to initiate a conversation with your customers from the business's end. 
PS: Before sending Business-Initiated Conversations, we highly recommend you to ensure your contacts are opted-in to the messages you send. If not, there are high chances of getting reported or blocked due to low relevance. In case you're wondering how to get opt-ins, here's a practical guide for you. 
WhatsApp Quality Score:
Most important of all, you should know about WhatsApp Quality Score and what it means to the messages you send. 
In simple words, WhatsApp Quality Score determines the sentiment of your users towards your messages. Your quality rating indicates how template messages have been received by your users in the last 24 hours. 
To measure this, WhatsApp heavily relies on user feedback like reports, spam, or blocks. There are three different states of messaging quality:
Green: High quality
Yellow: Medium quality
Red: Low quality
You can view your phone number details in your Meta Business Suite account. Your quality rating impacts your overall phone number status and your messaging limit.
9 Advantages of WhatsApp Business API Account (with Peach)
If you search for WhatsApp Business API on Google, high probability that you'll come across, practically unlimited alternatives. 
But, why choose Peach amongst them all to kick-start your WhatsApp Business API journey? 
Here are 9 reasons to choose Peach over the competition:
 Easy Import of Contacts & Bulk Broadcast to Unlimited Users:

Using Peach, you can import any number of contacts you want, get a template approved, & simply broadcast promotional messages to unlimited users in one shot. 

Easy data analytics without the clutter

We strongly believe too much data is as good as no data. Our Dashboard is built clean and minimal so you only see what is immediately important opens, clicks, unsubscribed, and delivered (both successful and failed) - all in one place. 

Send Retargeting Broadcast Campaigns: 

Peach automatically segregates your broadcast audience by Delivered, Read, and Replied Audiences. Run Retargeting Campaigns based on these filters. Importantly, retargeting Campaigns have proven to increase sales and engagement for Businesses.

Instant template approvals and template re-usability: 

Simply create a template and submit it for approval to WhatsApp. 

By the time you finish your campaign setup, your templates are approved so you're ready to send them right away instead of waiting. 

Plus, the added advantage is that you can always re-use a template, and alter content/values, so you don't have to send it for approval every single time. 

Curated content plan specific to your business

New to WhatsApp and not sure where to start? We have you covered!

We have a team of content specialists who can help you build a complete content calendar for your business and guide you through every step of the process.

This way we can all ensure you reach the business goals and extract the maximum out of our platform. Peace!

Easy Integrations with Your existing Apps

CRM? Chatbots? Peach can readily integrate with your existing workflows without any hassle. 

Apply for Verified WhatsApp Green Tick for Free 

Get a verified Green Tick Checkmark & establish a trustable Brand Identity. Peach helps you apply for the esteemed WhatsApp Green Tick for Free. 

Shared WhatsApp Business Inbox for Teams: 

Save time from getting lost in the clutter of replying to the same customer messages from different places. Peach offers you a unified platform for your entire team to respond, assign, track, update and close, a customer qwerty without having to switch between multiple tabs. 

Dedicated Customer Success Manager, Customer-built features, and more:

We strongly believe our success solely lies in yours. The moment you onboard, we allocate a dedicated customer success team just for your success.

On top of that, we also listen to your requirements and build features specific to your requirements only. Talk about special - we're listening. 
How to create WhatsApp Business API for your brand in under 10-min using Peach?
Let me keep it very simple in 3 easy steps:
Get access to your buiness/c-commerce store website and Facebook Business Manager account. 
A fresh phone number - You need an active phone number that is not registered with any WhatsApp account. You can also use an old phone number but you need to permanently remove and delete the WhatsApp App/Account associated with it. 
Get on a call with us. Yes! You heard it. Grab a coffee and just give me a call at +91 8072928598. I will help you step-by-step on how to set it up in under 10 min!
\ FAQ:\ \ Q. Which one is best for your business: WhatsApp Business or WhatsApp Business API?
It all depends on your use case. If you've a very small business with 250 contacts to reach out without having to spend, WhatsApp Business App will do. 
But if you are looking out for scaling and use WhatsApp on multiple devices, send WhatsApp broadcasts to unlimited users in one go,need a verified profile for your business, automate  WhatsApp chatbot, use Shared Inbox for yor entire team, and send clickable buttons with messages - then choose WhatsApp Business API.
Q: Is WhatsApp Business API free?
Even though you can get a free API linke your business's WhatsApp number, you need to pay WhatsApp conversation charges as prescribed by Meta. You will be charged speerately for the Business & User-Initiated Conversations (varies country-wise) and platform charges via which you are sending your messages. 
Q: Can WhatsApp Business API and App be on the same phone number, simultaneously?
No. A number can be either on WhatsApp or the WhatsApp Business API, not on both. 
Q: Is WhatsApp Business worth it?
If you're an individual business with a low message volume, then yes, the WhatsApp Business app is worth it! But, if you get hundreds of messages each day on WhatsApp & wish to send messages to thousands of users in one go, then maybe it's time to shift to a WhatsApp API-based platform like Peach.