Article
9 Tips to Get the Most out of Your WhatsApp Team Inbox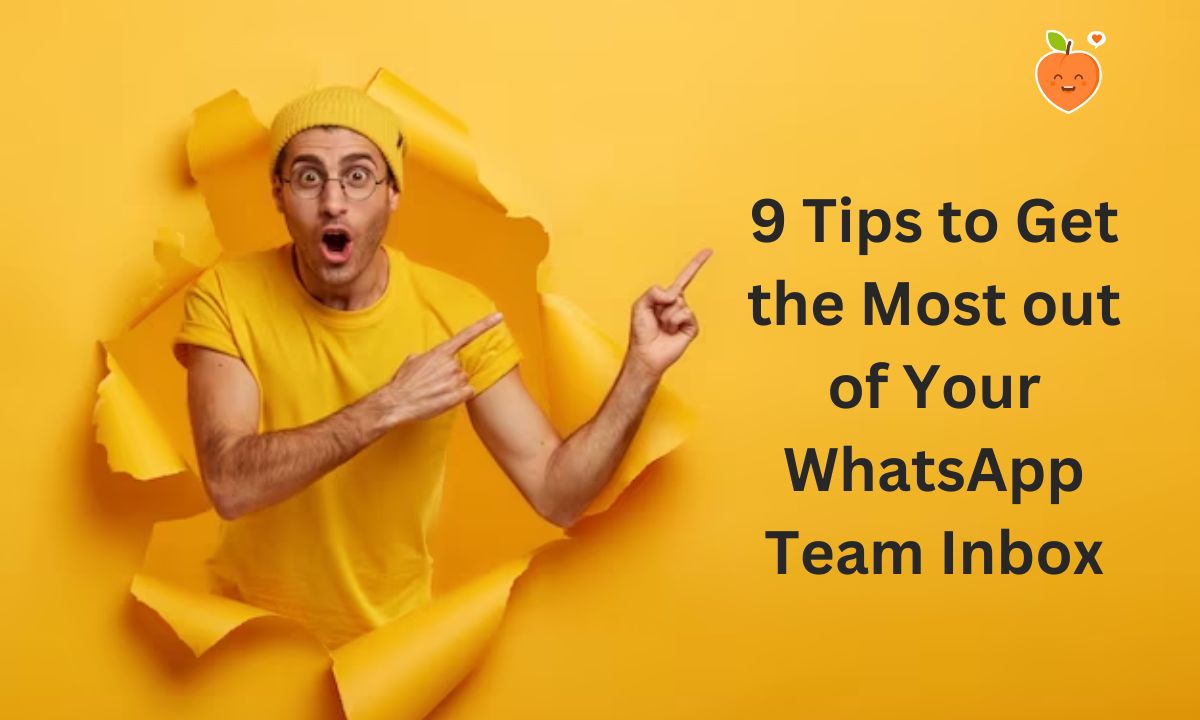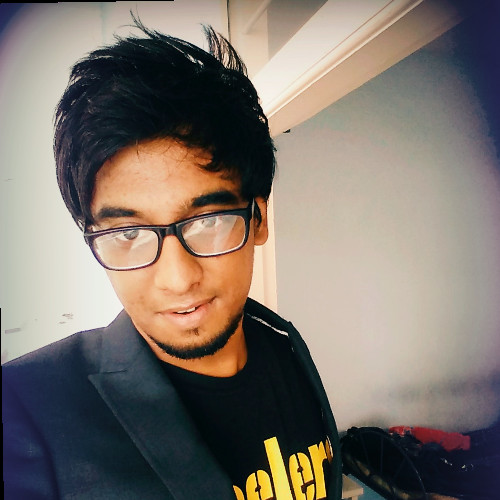 Prasanna
Managing customer inquiries on Shared Inbox can be challenging, especially when you have a high volume of incoming messages.
In this blog post, I'll share some valuable tips to help you get the most out of your WhatsApp team inbox to ensure you nail your customer experience.
From automatic message routing to using pre-approved templates, and setting up automated replies — we've detailed some important tips & tricks to help you get the best out of WhatsApp Team Inbox.
Let's dive in!
Route Conversations to the Right Department:

Sometimes support tickets can end up in the wrong department, and stay unresolved for weeks or even months. This can raise serious questions about your support team and make you appear unprofessional.

Assigning tickets to relevant teams/departments is not rocket science and should not take more than a few seconds. For instance, a customer message

asking about product features or pricing can be effortlessly assigned to the sales team.

Here is an important shared inbox tip — create multiple tags based on the team such as Customer Support, Sales, Billing, Product, Development, etc. As soon as a conversation is initiated, understand the context and assign it to the right team accordingly.

By allocating the right tickets to the right departments, you can stop your agents from stepping on each other's toes and make them focus on the tickets meant for them.

Leverage First Reply Automation

First reply time (FRT) or first response time refers to how quickly a customer service agent responds to a customer's support request (also called a ticket). It's important for companies to keep track of this metric since customers expect timely responses when they need help.

A decade ago, it was a best practice to reply to customer service requests within 24 hours. But today, the scenarios and expectations have drastically changed. Especially with WhatsApp, when you reach your customers after 24 hours, high chance they've lost the context already.

So, here is a best practice for first response time based on the channel your customers reach out to you:

| Channel | Good | Better | Best |
| --- | --- | --- | --- |
| Email | 12 hours or less | 4 hours or less | 1 hour or less |
| Social media | 2 hours or less | 1 hour or less | 15 minutes or less |
| WhatsApp | 1 hour or less | 15 minutes or less | 5 minute or less |

\ The advantages of implementing First Reply Automation include:

Improved customer satisfaction: Responding quickly to customer inquiries can help improve their overall experience and satisfaction with your company.
Enhanced customer loyalty: Providing timely support to customers can increase their trust in your brand and lead to greater loyalty.
Competitive advantage: Offering fast response times to customer inquiries can set your company apart from competitors and give you an advantage in the marketplace.

If you want to improve your response time metrics, you need to invest in your support team. When it comes to WhatsApp, speed is really crucial and the faster you deliver it, the better you are.

Use Disposition Fields to Track Why They Reached Out to You

Basically, a call disposition describes the outcome of a call, like, "demo scheduled," "left voice message", and even "no longer in service."

Call dispositions give you valuable intelligence to optimize your team's WhatsApp conversation performance and sales process.

Imagine you're a sales rep who's taken a demo to a prospect a week ago and following up via WhatsApp. In fact, closing a deal is not simple. The follow-up can be lengthy and arduous. It involved multiple intermediate steps before they became a paying customer.

During that process, you need to take notes, follow up, and organize the progress. Instead of doing them manually, you simply add disposition fields and update the status.

Plus, dispositions can be used for reporting purposes and displayed in dashboards. This way, trends in call outcomes can be tracked in real-time while informing sales and marketing strategy.

PS: Tools like Peach can help automate this process and make it more efficient for you.

Optimize Response Times with Canned Responses

While many businesses have been pondering the secret to customer happiness, WhatsApp helps you with one of the most underrated aspects i.e. real-time assistance. And nothing helps you better than canned responses as they always keep you prepared.

Canned messages are pre-written messages that customer support agents can use to quickly respond to customer inquiries.

Let's say a customer contacts your company because they're having trouble logging into their account. Your customer support agent can use a canned response that reads like this:

"I'm sorry to hear that you're having trouble logging in. Have you tried resetting your password? If not, please follow these steps: [insert steps here]. If you're still unable to log in after following these steps, please let me know and I'll be happy to assist you further."

Using a canned response like this can save your customer support agent time since they won't have to type out the same instructions every time a customer contacts them with this issue. This also ensures that customers receive a consistent response and can help improve overall customer satisfaction.

Start giving office hours to your customers (AKA) OOO messages:

Yes, canned messages are great with instant replies. But beyond a point, if the issue is not resolved, any customer would love to connect with an agent.

Unfortunately, not all companies are gifted to equip a 24x7 functioning support team. This is where giving your office hours comes into the picture.

Here's how…

Let's say a customer messages your business WhatsApp at the stroke of midnight. And you don't have enough manpower to respond. What do you do? Keep them waiting till you come back the next day? Nah.

Instead, you have an opportunity to clearly communicate the situation and set expectations clearly.

Hi there! Thanks for reaching out to us on WhatsApp. Our office hours: Monday to Friday from 9 am to 5 pm EST. We assure you to pick up your query the first thing we return in the morning. See ya soon!

By letting your customers know about your business availability, you're showing them that you care about their time and are committed to providing timely support.

Use Mobile App to Reply On-the-go

Mobile apps can be incredibly useful for customer support teams who need to be able to reply to customers while they're on the go.

Platforms like Peach enables you to access its Shared Inbox via a native mobile app (available for both Android and iOS). Now, support agents can receive notifications of new messages, respond to inquiries, and manage their workload from anywhere, whether they're commuting to work, in a meeting, or out of the office.

As the entire Shared Inbox feature can be accessed anytime, anywhere — you'll have access to the chat history and contact information, helping you stay within the context of the conversation.

Plus, you can also leverage features like canned responses, quick replies, and more that can help reduce response times and improve customer satisfaction.

Re-engage Customers with Pre-approved Templates

One of the key benefits of using pre-approved templates is that it allows businesses to reinitiate conversations after the 24-hour messaging window has passed.

But why? It's a policy by Meta that stops businesses from spamming unnecessarily. As all templates are required to be approved by WhatsApp before they are sent, it ensures your messages stay relevant and helpful for customers.

Overall, using pre-approved templates can help improve customer engagement, increase efficiency, and ensure compliance with WhatsApp's policies and guidelines.

Keep Your Team Posted on the Ticket Status

As the name itself says, a "Shared Inbox" is a space where the entire team works collaboratively. So it's each one's responsibility to keep others posted on the status to avoid double replies or even worse, no-reply scenarios.

Accordingly, apps like Peach can help you stick to best practices like:

Assign tickets to specific team members and add a note explaining the issue in detail. Like awaiting customer response, reply pending, etc.
Periodically updating the ticket's status like 'Open', 'In-progress', 'Ticket closed'. This helps your entire team know where you stand in terms of progress.

In short, it's important to establish clear communication protocols and define roles for each team member to provide prompt and effective support.

Unleash the Power of Undo — Literally

To err is human.

And most of the time we recognize the error only after the message is sent. And once we recognize it, the tremble that goes through while your eyeballs search for the undo button… Uff! I have been there.

The ability to undo or retract a message can be helpful to correct the mistake and avoid any confusion or negative impact on the customer experience..

By using the undo feature, businesses can maintain a professional image, show their commitment to providing accurate information, and minimize any negative impact of a mistake. Additionally, it can help improve customer satisfaction by providing correct and reliable information.
---
Wrapping up…
From setting office hours to using canned responses, leveraging WhatsApp's built-in features can make a significant difference in how you manage and respond to customer inquiries.
So why wait? Start implementing these ideas today and start seeing the positive impact on your team's efficiency and your customers' satisfaction.
Remember, your WhatsApp team inbox is a valuable tool and it's a great way to build relationships strong relationships with your customers and grow your business.
Still having concerns? Chat with us and we'll help you get the best out of Shared Inbox.