Article
Ultimate Guide: Content Planning for WhatsApp Newsletters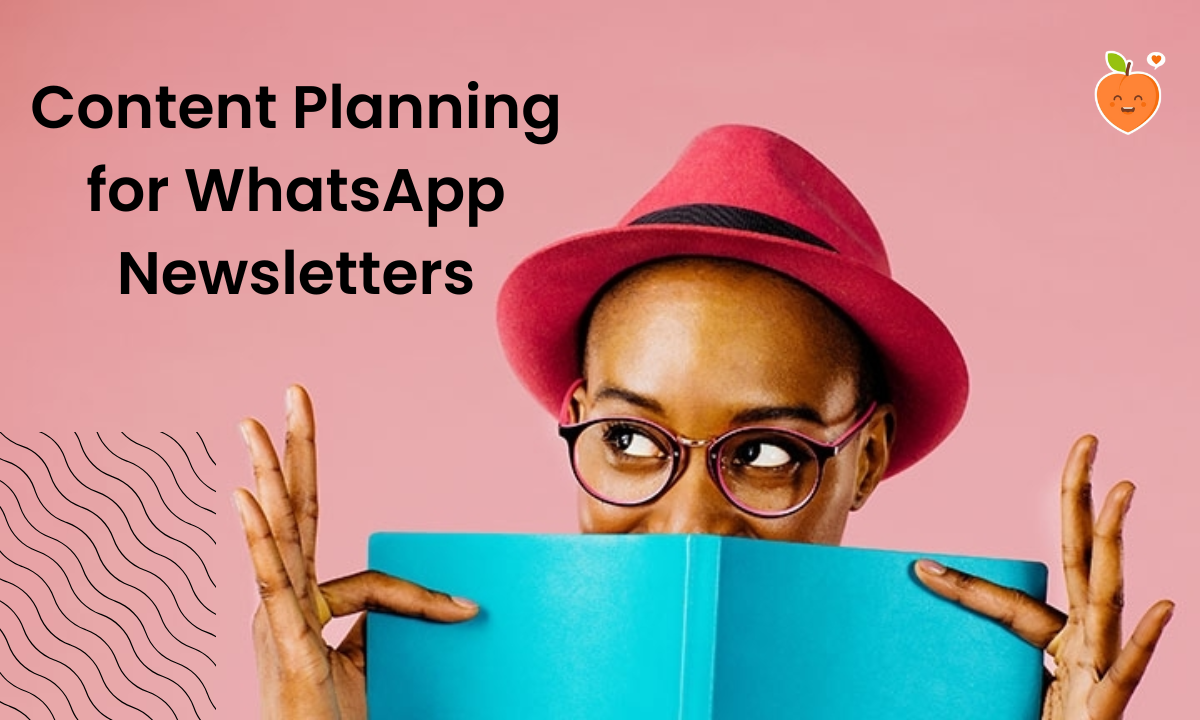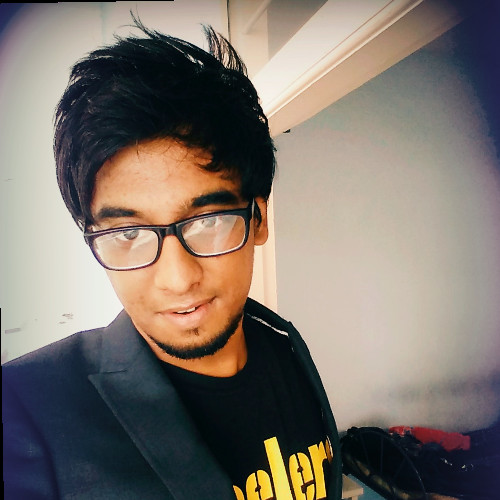 Prasanna
Last year, I was tasked with sending my first-ever WhatsApp newsletter. I prepared the copy, proofread it, and shared it with my CEO.
He stopped what he was doing and Slacked me, saying, "Stop thinking like a marketer. People hate being sold."
That hit the nail on the head. I read the copy again and thought to myself, "What was I thinking?"
So, where did I go wrong? Was it the content or the narrative? And how did I fix it?
In this write-up, I will help you create a detailed content plan for your WhatsApp newsletters and discuss the top mistakes I made, so you can save valuable time and get a head start.
What is a WhatsApp Newsletter?
Just like with email newsletters, WhatsApp newsletters are a great way to keep your readers and fans in the loop about your brand. They can subscribe to a list of your most interesting content, announcements, and promotions, so they always have the latest information at their fingertips.
It's a super convenient way to keep your audience engaged and informed, and it can help you build a stronger connection with them over time. Plus, because WhatsApp is such a popular platform, you're more likely to reach people where they already are - on their phones!
So, if you're looking for a way to stay connected with your audience and keep them up-to-date with all the latest happenings, WhatsApp newsletters are definitely worth considering.
7 WhatsApp newsletter content strategies to steal from!
Always stick to short, crisp, & no fluff content

Crafting an effective WhatsApp newsletter is about more than just putting words together. It's about understanding your audience and what they want from your content.

First and foremost, your newsletters should be concise and to the point. Nobody has time to read a lengthy newsletter — that too in the case of WhatsApp, being quick and clear makes your readers easily digest what you are trying to say.

Even if it is from their friends, long messages are seldom read. That's the nature of WhatsApp. It's a personal space for quick, short chats. So be one!

Plan for fewer, more impactful newsletters

This is the classic quality vs quantity dilemma. And sadly, most brands (especially your competitors) fall for quantity instead of quality. Too many newsletters can fatigue and cause your subscribers to become overwhelmed and unsubscribe.

Focus on sending fewer, high-quality newsletters and making sure each newsletter is tailored to your audience's interests and needs.

Ultimately, finding the frequency that works for your audience and your business goals may require some experimentation and testing.

Just start paying attention to your open/click rate data, listen to your subscribers' feedback, & you can find the right balance over time.

Keep messages conversational. Focus on knowing your customers better.

Here's what I've learned so far:

Keep in mind that you're writing to a person. So be natural, be authentic
Your audience only cares about one thing: what's in it for them. They don't care about your brand irrespective of how big you are.
Write in the first person, "I" not "we"
Never be salesy. Keep your messages plain text and to the point.

That's easier said than done. I get it. But lemme fork out a real-life example that worked like a magic…

Think of a fashion brand gearing up for the upcoming festival season.

Here's a tip: Instead of just bombarding your customers with products you already have, start a conversation with them!

For example, you could say something like — We have a new Suit series for the New Year Sale. Could you tell us your favorite color? We'll send you some personalized recommendations.

By doing this, you're showing your customers that you care about their preferences and you're interested in serving them better.

It's all about having conversations and building relationships with your audience, rather than just trying to sell to them.

So next time you're getting ready to promote your products, remember to focus on starting a conversation and understanding your customers' needs. It could take you places!

Keep your messages open-ended

Open-ended conversations can help WhatsApp foster real engagement, build stronger relationships, facilitate instant feedback, and ultimately enhance personalization. Here's how you can do it.

Ask open-ended questions:

If you want to get your readers talking, try asking some open-ended questions i.e., the kind that can't be answered with just a YES or NO.

Such questions, encourage people to share their thoughts and ideas. Result? Simply spark conversations and get people engaged with your content.

Offer further resources:

Want to offer your readers even more value and keep them engaged? One way to do this is by providing links to related articles, videos, or resources they can explore further.

This way, you can show you care about their interests and want to help them learn more.

So next time you're creating your newsletter, don't be afraid to include some relevant links. Your readers will appreciate it!

Leave room for interpretation: When you keep on sending messages like 30% OFF, Exclusive Offer just for you, etc, you just risk yourself being too prescriptive with no further room for thought.

Instead, encourage your readers to form their own opinions and conclusions. After all, everyone has their own unique perspective, and it's important to respect that.

So go ahead and give your readers some food for thought - who knows where the conversation might lead!

(I will add more screenshots with quick replies, compare them with emails, etc)

Always Start from the Beginning

Most newsletters, regardless of when the subscriber joins, send the latest information available. Meaning everyone receives the same information at the same time. While this may be the easiest way, certainly is not the best.

Instead, start from the very beginning.

This way you can add context, set expectations, weave a story around your brand's evolution, success stories, and more. Such practices can help you go a long way toward earning loyal readers.

For example, Our in-house WhatsApp newsletter series "Peachy" considered every subscriber as new. So we start from the beginning where you'll start from the 101 of WhatsApp newsletters and go all the way up to mastering it. If you've not yet subscribed to our newsletter, please consider it. I promise we won't spam you! (link)

Hyper-personalize, hands down!

I can guess what you're thinking…

"You're telling me to personalize my WhatsApp, but I'm already using names. That should be enough, right?"

Well, actually…no! Personalization can go beyond just using someone's name. Take a cue from WhatsApp's personalization methods and start right from the list-building process.

By creating a super-curated list with narrower topics, you can really stand out in the race to foster real-time engagements. People are smart enough to smell something fishy from a mile away when you are too pushy to buy something from you.

Instead, focus on educating, engaging, and being relevant to your audience. By doing this, you'll be able to build a stronger relationship with your subscribers and ultimately drive more meaningful results.

(let's add the example of the water filter changing message update for the water purifier company)

Never copy your email newsletter strategy to WhatsApp newsletters

Even though both are called "newsletters," they are actually quite different. You can't just copy and paste your email content and expect it to work on WhatsApp.

Think back to emails from 20 years ago, remember how it used to be a personal space where people checked in and read all their emails daily? Well, that's what WhatsApp is today.

It's a personal space for communication and connection, and if you want your brand to be a part of it, you need to adapt to the nature of the channel.

Unlike emails, WhatsApp feels like an ongoing conversation. People don't just casually check WhatsApp—they actively engage with messages and expect quick, personal responses.

That's why it's important to adapt your messaging style and strategy to fit your newsletters to this medium.
3 MUST KNOW Requisites before starting a WhatsApp Newsletter
Choose a Powerful WhatsApp Newsletter Platform

If you're a brand that's relying too much on free WhatsApp Broadcast Groups to send out newsletters, it's time to reconsider your strategy.

Sure, it might be easy to send out a quick message to a large group of people, but think about it: you've put so much effort into crafting a compelling copy and you don't want it to get lost in your customer's inbox.

That's where platforms like Peach come in. They're specifically built for sending WhatsApp newsletters and offer a whole host of features that you won't get with a regular Broadcast Group.

With Peach, you can analyze opens, clicks, reads, unsubscriptions, and more. You can even retarget customers based on their interactions with your previous messages.

Well, talk about "Effectiveness + Efficiency" - we've got you….

Get Your Template Approved Well In Advance

If you're used to sending email newsletters to your subscribers, you might be in for a surprise with WhatsApp.

Unlike email, you need to submit the copy you're creating in the form of templates and get them approved by WhatsApp.

Now, don't freak out - the approval process isn't too bad. Typically, you can expect to hear back within 10 minutes to 8 hours. But it's still important to plan your content accordingly and factor in this approval process.

By planning ahead, you can ensure that your WhatsApp messages are timely, relevant, and approved by the platform. And that means you'll be able to reach your audience effectively and with confidence.

Have a Dedicated Person to Reply/Chat/Converse with your Customers

When it comes to communicating with your app audience, speed is key. People want immediate responses and if you can't provide that, they might lose interest.

That's why I always recommend that brands allocate a dedicated person to chat, manage, and resolve customer queries quickly. I know you might be thinking, "What? A dedicated resource?" but trust me, it's worth it.

Think about it from the customer's perspective - if they get a quick response, they're more likely to stick around and even make a purchase. And in the long run, that dedicated resource can pay off big time by helping to build customer loyalty and boost sales.

So, don't underestimate the power of a quick response. By allocating a dedicated resource, you can provide the kind of customer experience that leads to conversions and long-term success.
In a gist… What makes WhatsApp Newsletters unique compared to emails?
WhatsApp is a super-personal space and more conversational in nature compared to any channel out there
Emails are formal. WhatsApp is informal.
Short, crisp, and to-the-point content wins better on WhatsApp. With emails, people don't mind consuming lengthy content.
Unlike emails, customers expect faster responses and resolutions due to its low reply barrier. The faster you get back, the higher the chances you end up converting them.
In recent years, you can see unread emails, but unread WhatsApp messages are rare. Almost 90% of WhatsApp messages are read within 5 min of delivery. Talk about instant wins, we've got you!