Article
WhatsApp Shared Inbox: Keep All Customer Conversations in One Place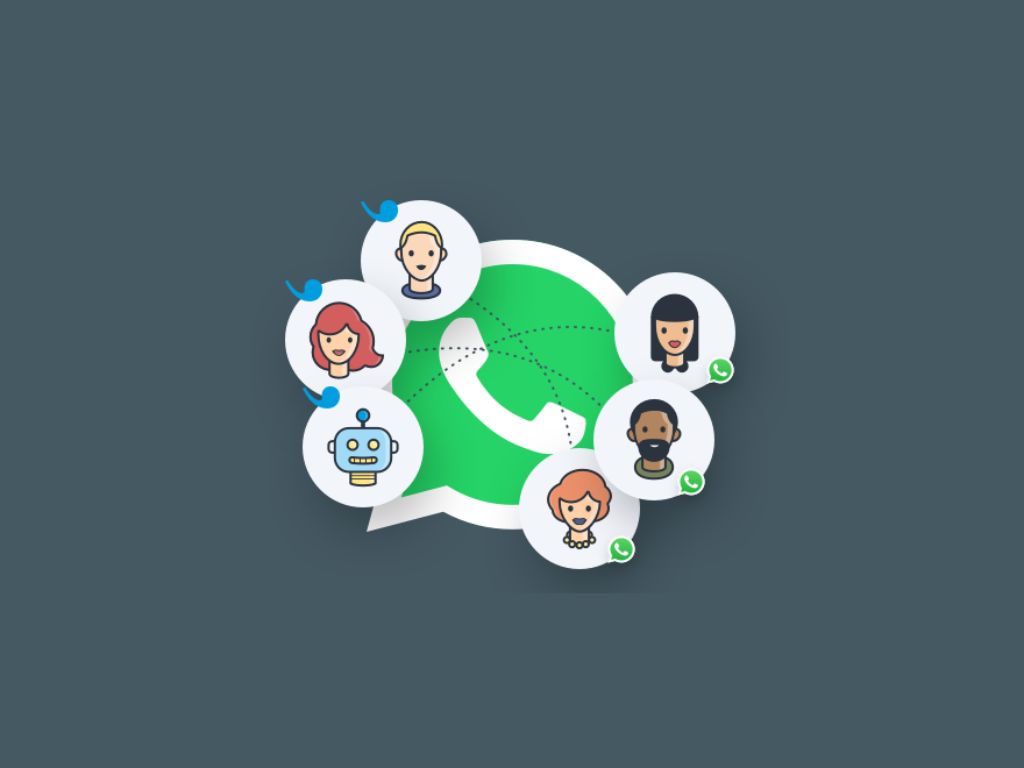 Prasanna K
Customer success is not about providing new features. It's about how fast you solve their problems. 
Simply put, a business that does not manage customer conversations efficiently will not succeed. It is a key part of the customer journey and it has got even more complicated with the rise of WhatsApp in recent years. 
Unlike emails, WhatsApp's fast-paced nature of conversing makes customers automatically assume that their queries will be solved faster than any other medium which makes things even more demanding. 
Therefore businesses need to look for ways to manage customer conversations efficiently inside WhatsApp. Meet Shared Inbox. 
What is WhatsApp Shared Inbox? 
A WhatsApp Shared Inbox is a collaborative team space where your entire team can read and respond to customer queries over a live chat from a single dashboard. With Shared Inbox, you can quickly and efficiently manage customer support for your business.
And with solutions like Peach, you install a native app on your phone, and your entire team can access, chat, and converse with your customers right from their smartphones. You can also refer to the whole conversation history of a particular customer if needed. 
Overall, Shared Inbox adds a layer of team collaboration and productivity to your customer-facing tasks. This provides various benefits to business owners and helps them enhance their customer service.
How to decide if you really need a WhatsApp Team Inbox?
TBH, if you are able to seamlessly respond to your customer queries without help, you don't even need a Shared Inbox. 
On the other hand, to understand if you need to know if you really need one, let's take a small, short quiz:
Are you overwhelmed with requests, queries, and clarifications from your customers? 
Are you answering more than 30 messages a day?
Do you need to delegate your 2 or 3 customer support executives?
Multiple teams are involved in solving customer challenges 
If you tick any one of the above three, it's high time you consider adding Shared Inbox like Peach to your arsenal.
How can WhatsApp Shared Inbox help your eCommerce business resolve customer queries faster?
Shared inbox management is a breeze! 
As your business grows, so does your customer base. But the real efficiency lies in managing all your customers with optimal manpower. Or else it'll end up eating up your profits. 
Shared Inbox lets multiple team members log in and work on responding to customers without the high overheads. 
It also helps you delegate a particular individual with @ mention across departments and distances. 
As the business owner, you have complete visibility into every action performed by your support team. 
You can oversee customer conversations and take over a conversation if required right from where the support team left off. 
This gives you the flexibility to focus on what matters most to you without worrying about missing a customer message or lowering your support quality! 
Quite a win-win, ain't it?‍
9 Reasons How Peach's Shared Inbox Can Boost Your eCommerce Business: 
One Place for All Your Customer Conversations
It is quite annoying to switch browser tabs often. Your productivity takes s huge hit. 
High chance you end up missing someone or accidentally marking their message as read without really responding to them. 
With Peach's Shared Inbox, you see all your customer conversations on a single screen. 
This makes it super-easy to solve and respond to customer queries without switching tabs or missing a message. Ever again!
Multi-store Inboxes For Streamlined Conversations
What's more? With Peach, you can connect unlimited stores or channels at no extra cost.
Maybe your stores are spread across the country. Still, you'll have the privilege of accessing and storing customer conversations with a multi-store inbox. 
Talk about a seamless experience, we have got you!
Collaborate and assign team members with @ mentions 
Feel like John from the Product Team can respond to a particular conversation better? Simply @ mention him and he'll get notified in an instant. 
This averts having one team member of your team being overwhelmed by resolving a high volume of queries on a daily basis.  
Plus, there is an added advantage that you can delegate the best person in your team to solve the problem thereby offering customers the best in class experience. 
Do note that these mentions can not be viewed by the customer and are for your team only thereby promoting accountability and commitment. 
Take notes and refer them for future purposes
Agents and owners can take notes and use them for future references. 
And the best part is, you can mention team members, and add comments, or questions without having to switch between channels to communicate. 
This ensures seamless chat transitions internally while enhancing customer experience externally.
Going forward, ensure a smooth communication flow between team members, to get faster approvals, information, or solutions on a given matter.
Mobile apps to boost productivity and response times
Best part about Peach is its accessibility via Android and iOS apps. 
Your agents can directly answer questions right from their mobile phones - improving accessibility and reachability. 
One-click download - and they're all set to answer all customer queries right away!
Improved Accountability, SLA, and Issue Resolution
Let's be honest, no customer likes to wait for a support agent to respond to them, especially on WhatsApp. 
With the ability to see time stamps, sent & read receipts, delaying your response time is an absolute NO. 
To start with, Peach sends you a push notification every time a conversation is initiated from a customer. 
Automatically, you'll be given a 24-hour SLA time period within which you need to solve the queries. Or else, the issue will be escalated to the concerned manager through email. 
Once a query has been resolved, it is transferred to the resolved bucket. 
In short, accountability of customer conversations is what every manager looks for, with our shared inbox your agents can access these conversations even on the go through our mobile applications ensuring no lead is left unattended.
Take the Right Step Towards 'Inbox Zero'
Sometimes 0 is so satisfying. 
Especially when you see the 'Unread' bubble with no messages left to answer! 
When you can get instant information on all the responses and pending chats on your screen, you know exactly what needs to be done. 
And when the entire team directs their effort towards solving customers' issues quickly, you'll see the pending chat going down in number even faster.
And soon enough, you will reach Inbox Zero - a pinnacle of excellent customer service! 
Canned Responses & Quick Reply via WhatsApp Template Messages
We are aware that agent response time is usually delayed as they have to articulate their response based on clarifications from their superiors, which in turn causes an increased delay. 
To reduce the time taken in responding to customers, Peach's Canned Responses feature enables your agents to send quick replies based on your customer queries. 
Canned Responses are template messages that are frequently asked or required to answer your customers. 
They can be customized according to your business requirements. Generic canned responses like payment reminders, order updates, welcome messages, and so on are inbuilt into your account. 
Another method of quick replies can be of using pre-approved WhatsApp template messages. WhatsApp Templates allow you to initiate conversations with customers by sending them a notification. These templates have to be approved as per WhatsApp's policy guidelines to ensure no threatening or spam-like messages
Reduced risk of data misuse
With a Shared Inbox, owners need not share their WhatsApp numbers and OTPs with customer support agents. 
This reduces the chances of data misuse. And even in case of any breaches, owners can quickly identify the source of a security issue as every single agent has their WhatsApp number pre-registered.
Try Peach: The Best WhatsApp Shared Inbox
Adding a Shared Inbox can be an instrumental change to how your business does customer support. 
At Peach, we are all customer-obsessed and understand the effort you take to build a great brand. And customer support forms an important part of the entire process.
So if you are in search of a customer support tool built with an eCommerce store owner's needs in mind, look no further. 
Not only that, we offer powerful WhatsApp marketing software that allows you to send Campaigns/Broadcasts using the official API, get verified, and much more using just one tool.