Make WhatsApp Your Ultimate Growth Channel
Unleash growth on the world's most popular messaging service.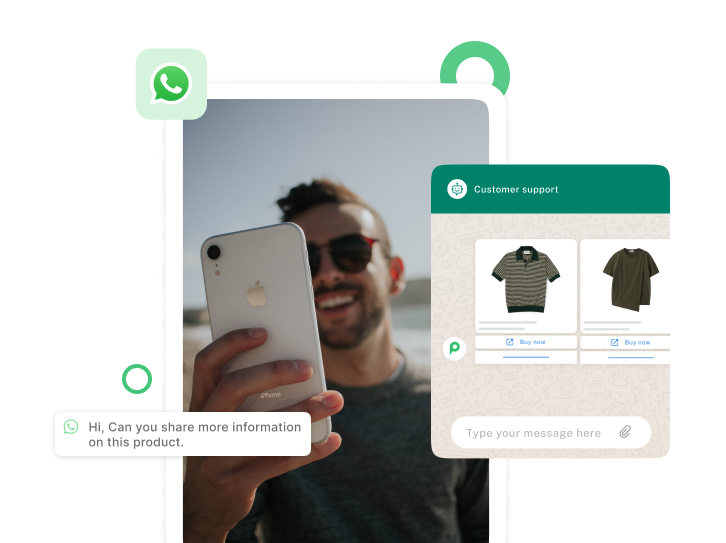 Trusted by top brands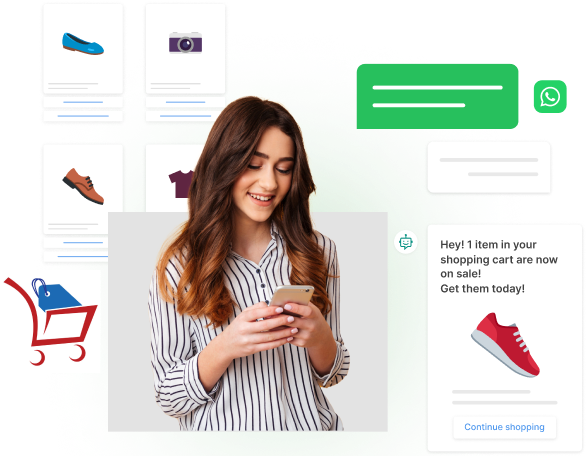 Transform your customer's buying experience
Newsletters

Build an audience by signing up subscribers from your website and effortlessly share personalized content with them.

Abandoned Cart Recovery

Automatically recover abandoned carts by helping customers complete their purchase or gather valuable feedback on reasons for non-purchase.

Post-purchase Engagement

Keep customers on the loop with order updates, shipping notifications, and more, all through WhatsApp.

Customer Support

We offer chatbots and real-time customer support, ensuring quick responses to inquiries and problem resolution.
Scale your eCommerce business by acquiring and retaining customers effortlessly
54% of users prefer to have marketing communications and order updates on WhatsApp.
Lower cost of acquisition

Reduces customer acquisition costs through personalised communication, eliminating the need for expensive marketing campaigns. With a 58% open rate and 15% click-through rate, businesses on WhatsApp experience significant conversion rate improvements.

Foster Customer Loyalty

Facilitates customer engagement, feedback collection, and timely reminders to nurture enduring relationships. Exclusively WhatsApp-based businesses enjoy a 68% repeat customer rate.
Shopify Integration
Bring your shopify store to WhatsApp
One click Shopify integration, opening up a world of possibilities.
Out of the box post purchase engagement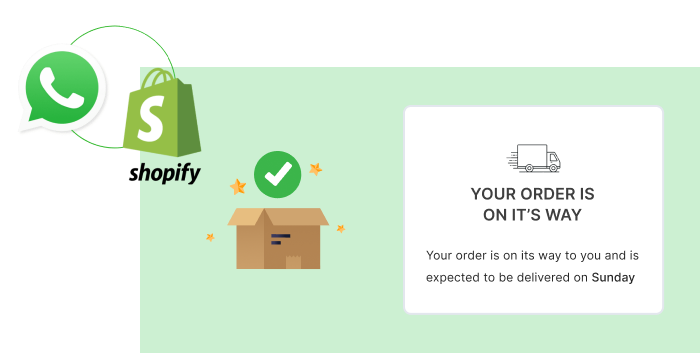 Out of the box Integrations with products you depend on




Ready to bring your store on WhatsApp?
Schedule a free consulting call. Build, launch and succeed on the world's largest messaging platform.