Article
All You Need To Know About Consent-Based Marketing on WhatsApp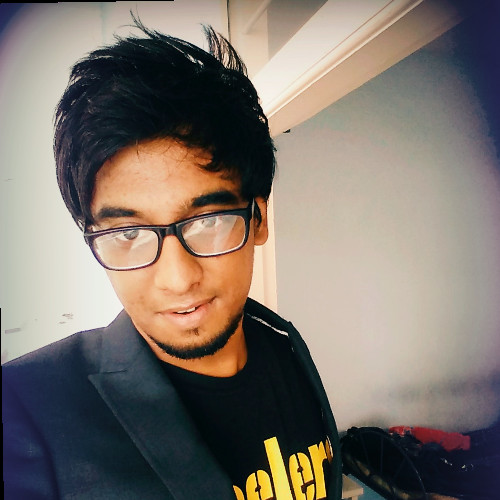 Prasanna
What's common among the following? 
‍
Apple's ATT privacy update, Google's third-party cookie ban, and a fresh wave of privacy and security concerns kicking in amongst common people.
It draws an end to unauthorized entry into one's personal space in the name of marketing. 
While most marketers are anxious and all-out panicking due to the unprecedented times ahead - the changes point to one PRACTICAL solution from now on → consent-based marketing. 
You can be a founder or a marketer working in D2C, but this post will help you with the details of how to get started with consent-based marketing on WhatsApp.
I'll detail the changes, their consequences, and share Peach's vision of what the future of WhatsApp marketing will look like. Hint: it'll be more personalized, private, and consent-based than ever. 
Tracking cookies, buying customer data, and sending bulk messages are well dead. And it's time for marketers to get creative, not sneaky.
Till now, the template to reach out to new customers has been very simple, even though not convincing. 
Send an offer message to a customer who you have no idea about

Pray you don't get blocked or reported

Magically assume your message is enough for them to make a purchase decision 

Repeat
Probably, every marketer (including me) dreams of somehow sneaking into a customer's inbox and fantasizing to buy something via the message you sent. 
Meh!
Do you think you can keep on repeating this forever?
Let's revisit your practices for a second. 
In recent years, the focus on privacy and security are being given far more important than ever. In fact, Apple has a series of ads depicting how secure their phones are. Even Google is riding on this trend and trying to build a safe space for its users. 
To start with:
Last year, Apple's latest App Tracking Transparency (ATT) feature restricted cross-app data sharing and tracking unless the user has given permission (I'm confident the number of people who would've given the permission to track their data would be negligible)

Third-party cookie tracking in Chrome will be turned off by default. After relying too heavily on third-party cookies for retargeting in recent years, marketers are forced to find new methods to engage with their audience and drive sales.

Too much focus on making impulse sales happen with poor messaging and communication strategies with ZERO focus on relationship building 

Rise of spam, random, unpersonalized messages that fail to trigger any relevance or urge 
As a result, most of the customer acquisition channels only get costlier as your ads are targeted more broadly. Because of this, especially SMBs with lower budgets will suffer. And the lower the ad budget, the more significant the effects.
If you think buying customer data is an easy option, you're dead wrong. 
Especially in the case of WhatsApp, which is considered to be an ultra-personal space for anyone, and a message out of nowhere is surely not encouraging. 
Common myths like- 'If you increase your budget, you can increase the number of leads.' - are getting busted on a daily basis. 
Despite all these efforts, it's a pity that these acquisition strategies result in one-time, spur-of-the-moment type buyers. 
For that moment, everything might look hale and hearty as you'll see spikes in the revenue injections - just like a super-sweet Gulab Jamun in your diet. Excellent and tempting with taste but definitely not a healthy practice in the long run. 
Your dream of building a top brand with such short-term distractions shouldn't be taken seriously. And it's high time you start focusing on nurturing the existing ones to continue doing business with you in an organic way. 
But how? 
First things first, what is consent-based marketing? Is it worth doing it on WhatsApp? 
As the name suggests, consent-based marketing is an approach where you get in touch with your consumers who have explicitly given their approval to be contacted over your brand messages. 
The kind of marketing that allows you to deliver relevant and anticipated messages to customers who have expressed interest in your brand and are actually interested in what you have to say. 
If you still think if it's really worth to do it on WhatsApp, it's high time you schedule a meeting and let's talk! 
And if you're convinced and excited to get started - here's a practical, guide to kick-start your journey. 
Why should you build an effective and functioning consent-based WhatsApp marketing strategy for your brand? 
(a) To exchange quick sales for loyalty and retention
Loyal, recurring customers are already essential to a healthy, long-term business strategy. 
Too much focus on quick, one-time sales can potentially derail you from communicating the real value proposition of your brand. 
Instead, if you can rack up your focus on building personal, curated, and high-quality 1-on-1 relationships with existing customers - you'll be an eventual winner.  
In fact, recent customer research data by Forbes reveals - an increase in 5% retention can result in somewhere between 60% to 95% increase in revenue.
Spending more time on loyalty, turning a one-time buyer into a repeat buyer, will surely be a switching philosophy for your brand going forward. 
Not to mention, you are assured of organic growth via your community and word of mouth resulting in a low very Cost of Acquisition. 
(b) To build a repeated fanbase for your brand:
Once you make your customers aware that you don't get into their inbox just to sell your goods, it automatically builds trust amongst them. 
They now know that they receive only high-relevant communications from you. 
This builds loyalty in the long run and more importantly, they end up being repeat customers. 
And the next time someone from their close circle approaches your brand's ardent fan for a suggestion, there are high chances of you becoming an instant recommendation. 
The growth is gradual, but when done consistently, it reaps more benefits to your business than any other channel out there. ‍
(c) The future of marketing is private, personalized, and highly consent-based. Now is the right time for you to ride the opportunity. 
Personally, I expect the new era of marketing will be coinciding with the adaption of Web 3.0. 
An era that will be dominated by companies that have taken action in advance. I repeat… well in advance. 
As a result, first-party data such as your customer's in-app interactions, onsite behavior, and campaign responses will become extremely crucial. 
Even though the data you collect is limited, the data you own will be of very high value and super-focused.
For example - if you're already collecting WhatsApp numbers for your newsletter or to build a community - you're one step ahead of the competition. Kudos to you!
Relying more and more on first-party data will be the key factor in customer engagement. And a shot in the dark based on third-party data will have a very low success percentage. 
To underline this even stronger, Facebook's CEO Mark Zuckerberg published an article titled 'A Privacy-Focused Vision for Social Networking'. 
In this post, Zuckerberg described how he believed that "the future of communication will increasingly shift to private, personalized, and encrypted."
As a result, Facebook added interoperability between WhatsApp, Messenger, and Instagram DM on their roadmap - emphasizing the importance of privacy and the need for consent before reaching an individual. 
Reiterating, all these points to the same direction - going forward, it's consent, not content that will be the undisputed king of customer engagement. 
How to get started with your consent-based WhatsApp marketing? 
(a) Master your customer opt-in journey 
Goes without saying, opt-ins must be collected before you initiate a conversation with a customer using WhatsApp. 
It's also important to understand that the opt-in must be 'active'; this means the customer must actively show their consent by entering/editing a phone number or by checking a box.
Take note that, as a business, it's your responsibility to store customer opt-ins and to ensure each customer you choose to contact has already agreed to receive messages from you on WhatsApp.
(b) Communicate clearly that you'll NOT spam their WhatsApp box
One of the biggest hesitations for anyone to opt-in to a brand's services is the threat of being spammed at regular intervals. Everyone hates it, TBH. 
But if you can promise them a no-spam messaging strategy, there are high chances of fostering genuine affinity and association. 
It makes your brand more human and personal with every message you send developing a proper fanbase of loyal customers in the process. 
(c) Be brave to remove your dormant, inactive customers from your database 
We're all humans end of the day. And nothing is more painful for a marketer to delete a customer from a database - whatever the reason may be. 
But if you ask a Data Scientist, cutting down such loose ends is one of the best practices to keep your audience highly engaged. 
So don't be afraid to sunset uninterested customers. Nothing weakens the relationship with customers as much as spamming them with unwanted marketing material.
(d) Make your opt-in forms totally WhatsApp-compliant
When it comes to opt-in forms there are only two important points to consider:
The Right Opt-In Visuals:
There must be a visual opt-in element (a check box or similar UI required). The field that features the customer's phone number must be editable
The Right Opt-In Text:
The accompanying text should clearly state that a person is opting in to receive messages from the business over WhatsApp. The business name that a person is opting in to receive messages from must be clearly stated.
Check out this example.
‍
‍
How we at Peach anticipated these changes well in advance? How we're helping top brands in building WhatsApp-focused marketing engine: 
From the moment of Peach's inception, we've been building tools to help you nurture and build personal relationships with your audience on WhatsApp. 
"Personally, when it comes to communicating with my favorite brand, I prefer to receive the information I am really interested in," says Peach's founder, Suresh. "Likewise, everyone out there is willing to opt into that kind of messaging. If it's relevant and personalized without being spammy - it benefits both the end customer and the store."
Suresh: "We're making marketing relevant again, which is increasingly important in a world where tracking user data for contextualized ads are a thing of the past." 
As rightly pointed out, irrelevant newsletters and out-of-context offer messages can no longer be entertained as you are not the only one who sends your customers. 
Every brand out there is doing it and you should skip it just like you skip your YouTube ads. 
As a result, consent-based, private 1-on-1 marketing is not only in line with developments we see on major platforms like Facebook, Apple, and Google - but also an opportunity for you to stand out from the competition and be unique with your approach. 
How Peach Gets Results
Peach can help you position unique marketing messages that encourage consumers to sign up for your database via multiple touch points.
We even have a group of seasoned experts in WhatsApp marketing who are at your disposal to help you kick-start your consent-based WhatsApp marketing journey. 
By taking this innovative approach, we can enable you to optimize your performance marketing efforts and find valuable customers at the right moment. 
At Peach, consent-based marketing is more than just another marketing tactic; it's an important part of our ideology that we feel makes a substantial difference for our clients. 
And you can get in touch with me to discuss more WhatsApp marketing ideas and techniques.