Article
Definitive Guide: Send & Manage Newsletters on WhatsApp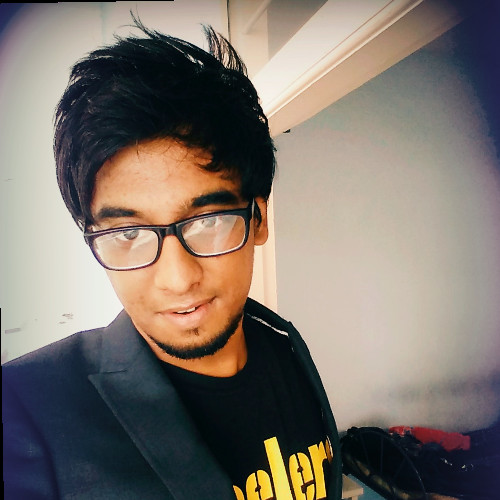 Prasanna
The evolution from forms and email subscriptions to WhatsApp has been rapid and not likely to stop. The ease of communication, accessibility, and personalization that WhatsApp provides is unparalleled. 
While newsletters are constantly flooding our emails, not many care to pay a keen eye to them. In fact, it's often worrying to think no one really even cares to even unsubscribe from them. 
Is it because of the content? Nope… 
It's actually the means of communication. 
The current generation is driven by the "Minimum time. Maximum info." motto. Short, relevant, and straight-to-the-point messages are sought more than ever. 
That's why brands are gradually but steadily moving on from emails to WhatsApp for their newsletters. And the good news is - even WhatsApp is working on the app to support it. 
WhatsApp vs email for newsletters: Why it's time for a change…
Although emails provide easy reachability to reach your audience, it isn't the most successful or efficient method. No longer the timing is optimal, and even if you find the time to read them, they are bogged down under a hundred other emails. 
While most of your competitors are still figuring out a way to break this email newsletter space, there's an alternative. 
WhatsApp newsletters… 
Right from open rates to click rates, WhatsApp beats email on any day - hands down. 
This might not sound like a big difference, but the possibilities and the KPIs are a lot more impressive!
(here there will be image stats comparing emails vs WA)
WhatsApp newsletters: A definitive guide
We all know what a newsletter is. So I'm not going to bore you with that information. 
What I will do here is to give you in-depth, actionable inputs to kick-start your WhatsApp newsletter journey. To begin with… 
Readability. Availability. Accessibility. 
These are the key factors for any newsletter. Start with figuring out - 'How can I make it easy for my subscribers to read this piece of message? What's their availability to ensure they read my message? What's the best medium to reach them?'
Once you answer these 3 fundamental questions, everything else will start falling into its place. 
According to the German company Pylba, the ratio between spreading and reading the news and the number of links clicked via WhatsApp newsletters are a lot higher than in email marketing.
And there are some prerequisites to get started with WhatsApp newsletters such as… 
Do you need a WhatsApp business account to send newsletters? 
Yes, it is highly recommended to have one. And do note - the type of account also defines the maximum of users you can contact.
‍
What are the different ways to send your newsletters?
Create a group and add members to it. Do note the max limit here is only 256. 

Send them one by one individually 

Automate as per requirements using solutions like Peach. [link]
What are the word and character limits?
WhatsApp handles a maximum amount of 1029 characters, including a photo, spaces, and diacritics which results in about 120 to 140 words.
Ideal scenarios to use newsletters via WhatsApp:  
Special or seasonal sales/offers

Personalized product recommendations 

Re-engagement and retention

Relevant news, updates, and best practices
What are the maximum message limits for a given 24-hour time period? 
In general - a messaging limit is defined by the number of business-initiated conversations per phone number for a given 24-hour period. There are four messaging limit levels:
1,000 business-initiated conversations with unique customers in a rolling 24-hour period.

10,000 business-initiated conversations with unique customers in a rolling 24-hour period.

100,000 business-initiated conversations with unique customers in a rolling 24-hour period.

An unlimited number of business-initiated conversations in a rolling 24-hour period.
These messaging limits are not static, but can be increased or decreased automatically based on:
Your phone number status

The phone number quality rating, and

How often do you initiate conversations with unique customers
For starters - all businesses get 1,000 business-initiated conversations with unique customers per 24-hour period. 
Why is it important for your customers to opt-in for your newsletters? 
It is mandatory for customers to opt-in to receive non-transactional messaging (including newsletters). 
From your business's angle - you can no longer take WhatsApp for granted and abuse it (as you do with emails 😉). And for your customers - they can ensure only quality communication reaches them. That too with their consent. 
There are multiple ways to encourage your subscribers to opt-in and you can refer to our practical list-building guide to grow from 0 to 1000 in no time. [link to list building blog]
Plus, the opting-in process itself means that brands are automatically compliant with tough regulations including GDPR.
‍
‍
Best send times and optimal frequency: 
Let me address the 'frequency' challenge first. 
It's pretty simple. As long as your newsletters stay relevant and readable - you will not be considered spam. 
But that doesn't automatically qualify you to keep sending 2 or 3 every day. Anything beyond a consumable point is spam. 
Stick to 1 per week for product newsletters. And for offers, do it on a bi-monthly basis.  
Now coming to the 'Send time'…
There can be many factors to consider here. When should you send it? During office hours? Then you might be disturbing your subscribers while at work. What about outside of office hours? then you run the risk of your message being left unread. 
I am an ardent follower of Palak Zatakia's "Read This Today" newsletter which has close to 80,000 subs and counting. The newsletter usually reaches me anytime between 19:00 and 22:00 local time. Fair enough, this is when all the office hours are done and people are ready to unwind.
The best way to understand is to put yourself in the subscriber's shoes. If you were a subscriber, what would be the ideal time you'd be ideally reading it? 
This may be initially difficult to figure out, but once you start segmenting and managing them in groups, it makes it pretty simple. 
This takes us to the next challenge…
How to manage and segment your audience based on opt-ins:
Imagine you've promised a personalized newsletter once a month — so long as the consumer has opted in, they're glad to receive it.
But first, how can you encourage them to opt-in? 
Here's where you can leverage your value touch points.
A value touch point can be resolving a support query, offering free delivery, or providing exclusive offers. When you do any one of these, that's when your customer is at their highest point of satisfaction - a perfect time to get their consent. 
Once they've come into your funnel that's when the magic of Peach's audience management kicks in. 
Peach would automatically manage their subscription preferences, delivery limits and unsubscriptions. Peach also gives you a subscription form that you can embed on your website, that keeps growing your audience automatically.
Pro tips to increase engagement: 
Whatever the case is, it's important to keep your message personal, creative as well as informative - given that WhatsApp can come across as more personal than an email. 

The easiest way to do this is to let users opt-in by themselves. Keep them informed upfront about what they're signing up for, what kind of news will they be receiving, and how often.  

Be clear that they can unsubscribe at any moment, Never make it annoying. 
Do you need a template to send out newsletters?
YES! 
Right from welcoming the user upon opt-in to sending them weekly or monthly updates - all the newsletters you send MUST be via a template that is approved by WhatsApp. 
To make it easier for you, here are a few ready-to-use templates we've created for you to get started right away: 
Behind the scenes: How WhatsApp approves a template.
Usually, it takes up to 12 to 24 hours to approve a template. However, starting October 2022 this process will be automated and cut down to less than a minute! 
This means that you will not have to go through the template approval process anymore, provided the templates don't violate WhatsApp guidelines. 
At first, there will be a test phase with a limited number of users before being able to fully scale the campaigns.
This will allow businesses to adjust and edit campaigns before running the on a full scale. Plus, minor edits will not require a re-submission of templates anymore! Businesses are allowed one edit per day and a maximum of ten per month.
A real-life breakdown of a newsletter broadcasting: 
Let's take an example of an e-commerce company that recently launched designer Kurtis. 
They send a newsletter detailing the story behind it which motivates the customer to click and visit the website. 

To enquire about the size and colors, they're connected to the live agents to get their queries answered. 

Every detail of these interactions and orders is noted and fed into CRM to ensure your brand strives towards customers' latest preferences and choices.

Not just in the product range, this can also be reflected in the newsletters. 

For example - the next newsletter they send can have a nice little mention of the new range of casual-wear Kurtis — but now it also features the customer's preferred size and colors automatically. Data, you know!

This provides the customer with an extra push as the personalization is spot on. Not just that, the chances of them sharing it within their circle and on social media are at their highest. 

Ultimately this brings more people to your business while your newsletters grow organically amongst the target audience. 
Is It Too Late to Start a WhatsApp Newsletter?
Not really. 
WhatsApp is the most used instant messaging app, and a newsletter shared on the platform has the potential to have far better opening rates than a conventional email. 
Email newsletters may end as spam. But WhatsApp messages won't. We don't open emails while we unwind, do we?
Just convert your account to a business account, and make a template for your newsletter which can be recognized easily. You're all set!
In summary… 
When customers opt-in for your newsletter, they're saying "yes" to your brand and to a stronger connection to your business. 
As a result, newsletters can increase customer engagement, drive sales, and strengthen customer loyalty. 
Each time a customer reads your newsletter and clicks through to your offers, it brings them closer to making a purchase.
Here are some tips for making your newsletter the most effective marketing tool it can be:
Include content in your newsletter that adds value for your customers. For example - personalized offers or information on how to earn and use reward points for purchasing your products, etc. 

Send your newsletter on a regular basis to keep your brand fresh in the mind of your customers. Frequency of contact can build trust and loyalty. However, if you start to notice a rising rate of opt-outs, it may be time to slow the cadence of your newsletters to improve retention.

Add social media links to your newsletter to drive more traffic to your social media channels, promote sharing, and get recipients to engage with more of your store's content. 
FAQs
What makes Whatsapp Business newsletters different from other newsletters?
When you send your newsletters through WhatsApp, you can reach customers in their preferred channel, rather than relying on email delivery.
What are the benefits of automating WhatsApp newsletters?
Automation lets you send hundreds or thousands of personalized newsletters at scale, in just a few moments, rather than trying to send them manually.
How does Peach help businesses increase sales with their WhatsApp newsletters?
Peach makes it easy to send targeted newsletters to different groups of customers, which can increase conversions, especially sales to repeat customers.
[link] Connect your WhatsApp Business account with Peach and leverage WhatsApp Business templates to scale your business. 
And the best part about Peach is that our team of experts will assist you at every step of your WhatsApp newsletter journey.  Right from personalized content curation to advice, tips, and best practices - we help you get the maximum out of everything you send.