Article
How to choose the right WhatsApp Team Inbox for your company?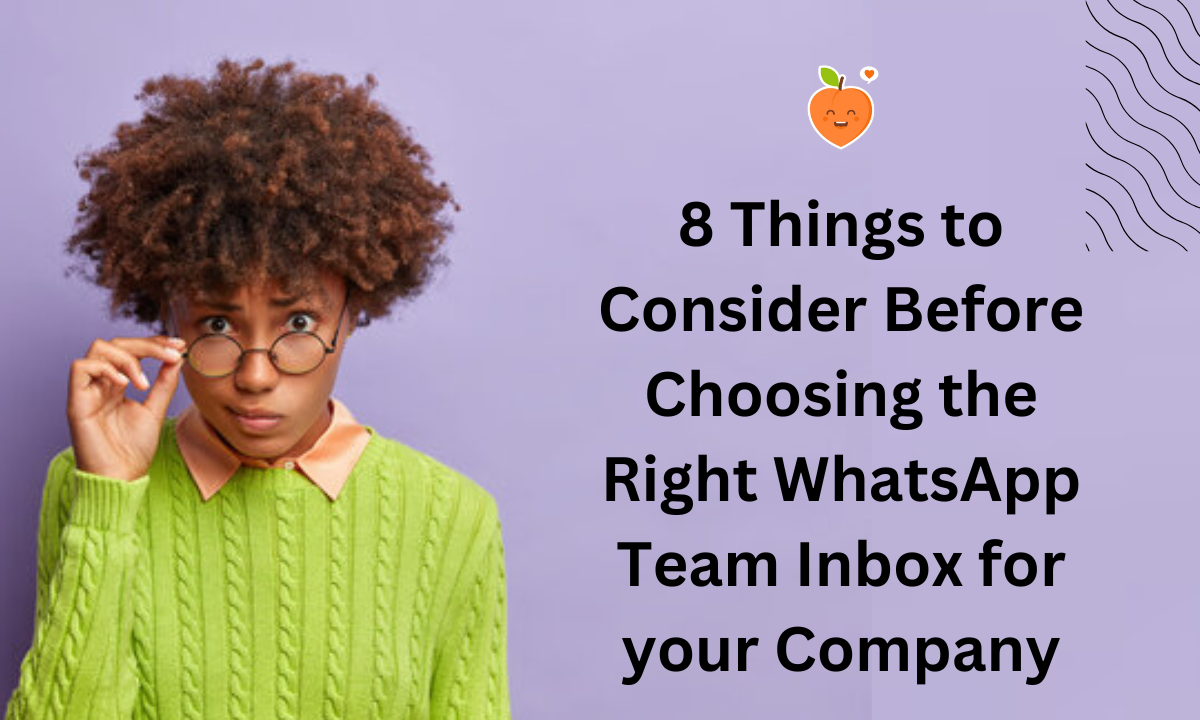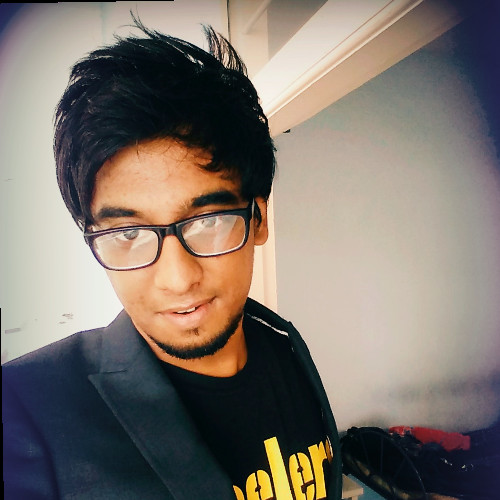 Prasanna
Communicating with customers through instant messaging platforms like WhatsApp is becoming the gold standard for customer engagement.
Just a few years ago, email held this position, but the speed and immediacy of instant messaging, alongside its open and reply rates, are making these platforms more appealing to consumers and businesses alike.
A WhatsApp team inbox can give your staff an advantage over the competition, but there are a few things you need to consider when choosing the right inbox for your team.
Accordingly, here are the functionalities you should keep in mind when evaluating your options
Simple Setup & Easy Onboarding

When choosing a WhatsApp Shared Inbox tool, it's essential to consider how easy or difficult it is to implement it. Sometimes you might be in a position to migrate from your current system to the new one. It's not just about choosing the right tool; you need to make sure it fits your team's needs and workflow.

So, ask yourself: how much time and effort would it take to set up this new tool for yourself and your team? Does it seem like a complex process? Or does it feel like something you can intuitively figure out?

You might have already tested the software during a free trial, which can give you a good idea of how much time and effort it would take to set it up. Make sure to consider these factors before making your final decision!

In fact, products like Peach offers assisted onboarding where they'll give you a Dedicated Account Manager specific to your company. The person takes care of all your needs — from initial setup all the up to sending your first campaign. Not just that, they also resolve support queries over a call irrespective of what plan you are on.

Easy Message Routing Options

WhatsApp Team Inbox is not a one-man's job. As the name implies, it requires people across teams to come together to make it successful. Correspondingly, your WhatsApp tool should enable your teams to collaborate in real time so you can get the best out of it.

For instance, a customer asks about product features or pricing. Such queries can be routed to the marketing or sales team depending on where they are in the pipeline. Similarly, questions on the technical aspects of your product can be delegated to either product or tech team.

Simply put, your WhatsApp Team Inbox should enable you to allocate the right chats to the correct departments — so you can stop your agents from stepping on each other's toes.

Here are the different ways you can route your messages:

By geography
Product category
Customer location
Stage of the deal
The type of query asked

In addition, apps like Peach lets you:

Tag peers using @ mentions to rope them in directly to a conversation
Create multiple tags based on the team such as Customer Support, Sales, Billing, Product, Development, etc.
Take notes and share them to ensure there are no cracks in conversations

Helps you Improve Productivity:

Not all companies are gifted to equip a 24x7 functioning customer support team to answer customer queries.

Let's say a customer messages your business WhatsApp at the stroke of midnight. And you don't have enough manpower to respond. What do you do? Keep them waiting till you come back the next day? Nah. Instead, your WhatsApp solution should have the capability to send an automated message, such as:

Hi there! Thanks for reaching out to us on WhatsApp. Our office hours: Monday to Friday from 9 am to 5 pm EST. We assure you to pick up your query the first thing we return in the morning. See ya soon!

In terms of repeated queries, say your sales team is frequently bombarded with pricing-related queries, you can create a canned message like:

"Thank you for your inquiry. Our pricing starts at $60, and we offer customized plans based on your requirements. Could you please share your requirements with us so that we can provide you with a tailored quote?"

In either case, you've not only saved time but also ensured consistency in your responses. This is a key factor especially if you are a large enterprise where consistent messaging can play a huge role in building great relationships with your customers.

Enterprise-ready

Self-serve products are great, no doubt. They are quick to onboard and launch. But when it comes to large companies, the challenges and solutions are entirely different which most of the self-serve options don't solve for.

Moreover, enterprise WhatsApp solution requires higher standards of reporting, security, and customization. Hiccups are never tolerated and instant success is expected out of the box.

For instance, you have just reached out to 200,000+ customers in one shot. Such a high volume of messages also means you are subjected to high reply rates from customers. Does the platform have the bandwidth to handle it? How easy is it to land at a chat?

Another use case you can evaluate is for customer support queries. If you are an international brand, you can expect your Shared Inbox to be busy 24x7 — round the clock. And the faster you clear them better you are. Accordingly, the WhatsApp Shared Inbox you choose should have the capability to delegate messages based on agent availability, tag them, share notes, set SLAs, and more.

Simply put, when it comes to choosing a WhatsApp solution for your enterprise, evaluate your use case meticulously and leave no stone unturned.

PS: When it comes to the boring bits (onboarding, deliverability, and scaling) Peach is second-to-none. You won't need days of training, expensive consultants, or any of that nonsense as we've our own team to assist you throughout your journey with us.

Effective SLA Management:

An SLA (Service Level Agreement) is the promise you give to your customer within which their queries are resolved. Accordingly, your WhatsApp Shared Inbox should outline the expected response time, resolution time, and availability of support services.

For example, a company that provides customer support via WhatsApp may set a response time goal of 30 minutes and a resolution time goal of 2 hours. If the support team fails to meet these goals, the SLA may outline penalties such as offering a refund or providing free service for a set period of time.

Additionally, the platform should also have an effective system in place to report the breaches. In the case of Peach, it sends emails to the immediate manager notifying them in case of any breach in SLA. This can help you nip the issues in the bud and resolve queries fast. In fact, you can customize it to send emails to anyone you want.

In short, having a systematic SLA process in place should play a critical role in shortlisting your preferred solution. In the long term, such systems help your team set clear expectations for your customer building a positive reputation in the process.

Top-notch Security and Privacy Controls

Remember, WhatsApp's end-to-end encryption works only for messages you send, not the contact information you hold in your database. So high chance you can be exposed to security attacks, phishing, hacking, and more.

We live in an era of people giving more importance to security and privacy than ever. And when they choose to entrust you with their personal contact information, it's a basic responsibility for you to preserve it like gold.

No doubt, your tool comes pre-equipped with strong security and privacy measures in place. Plus, today every country has its own set of security and privacy protocols. GDPR for Europe, CCPA for the US, ISO internationally, and more. So you need to ensure your product is compliant with the security measures in your country.

Solutions like Peach is certified with GDPR, ISO, SOC-II, and adheres to top international security and privacy policies in place — providing you with a solid, dependable space where you can store and access all your customer data with peace of mind assured.

Solid Workflow Management

Workflow management in WhatsApp mainly comes into the picture when you use Shared Inbox.

(OK, a Shared inbox is a space where you can access, reply to, and resolve all your customer chat from a single dashboard. For more, you can read our comprehensive guide on Shared Inbox here)

Here are the important things your WhatsApp Shared Inbox tool should solve when it comes to effective workflow management:

Automatic Ticket Update: Managing ticket status changes is important for a smoother customer-agent relationship. During a ticket's lifecycle, questions and requests for clarification can cause the status to change multiple times. Knowing when to use each status label can help.
Disposition Management: Call dispositions are statuses that describe the outcome of a call, such as "demo scheduled," "left voicemail," or "no longer in service." Customer service teams have been logging call dispositions for years, and sales teams have also adopted this practice to record call outcomes.
Add/Remove Agents Easily: It's important to maintain lines of communication with your customers and ensure they are addressed by the agents. Accordingly, your tools should help you add, remove, and assign roles to an agent based on the tasks they execute.
Productivity & Collaboration: Want to tag Jon from the sales team? Add notes for future reference? Your WhatsApp Team Inbox solution should enable multiple stakeholders to collaborate and resolve issues in real-time.
Native Mobile Apps to Reply on-the-go: In today's hybrid world, you can't expect all your agents to be present in front of a laptop 24x7. So it's important for the WhatsApp service provider to come equipped with native mobile apps. Going forward, your agents can reply to customer queries at their convenience without feeling anxious of not being near a laptop.
---
In summary…
Choosing the right WhatsApp team inbox for your company requires careful consideration of various factors. You need to assess the size and complexity of your team, the volume of messages you expect to receive, and the features you need to effectively manage customer conversations.
It's also essential to evaluate the different options available in the market, weighing the pros and cons of each, and identifying which one best meets your needs. With a clear understanding of your requirements and the available solutions, you can make an informed decision that ensures seamless customer support and efficient team collaboration.
Ultimately, a well-chosen WhatsApp team inbox can help you streamline communication, build stronger customer relationships, and enhance your overall business performance. So, take the time to research, evaluate, and select the right solution for your team, and you'll be well on your way to providing excellent customer support and achieving your business goals.
Here's why Peach is the best WhatsApp Shared Inbox solution out there in the market.
Data Management: As a messaging app, we know that data management is key for any business, especially when it comes to WhatsApp solutions. Our enterprise-level WhatsApp software is designed to handle and store vast amounts of data with ease.
Contact Management: Managing a large volume of customers, subscribers, and leads can be a challenge, but our enterprise WhatsApp software makes it simple. Our software is capable of storing and segmenting a massive amount of contacts, making it easy for you to keep everything organized and easily accessible.
High Volume Messaging: When it comes to messaging, high volume is essential for reaching a large number of subscribers. Our enterprise-level WhatsApp software comes equipped with high-volume messaging functionality, allowing you to communicate with many users without any issues.
Customization: We understand that every business has unique needs, which is why our enterprise-level WhatsApp software offers custom packages that provide a lot more flexibility. This ensures that our WhatsApp software is tailored to your specific needs, no matter how big or complex your business is. So whether you're a small business or a large corporation, our enterprise-level WhatsApp software can be customized to fit your requirements.