Article
Streamlining Customer Support with WhatsApp Team Inbox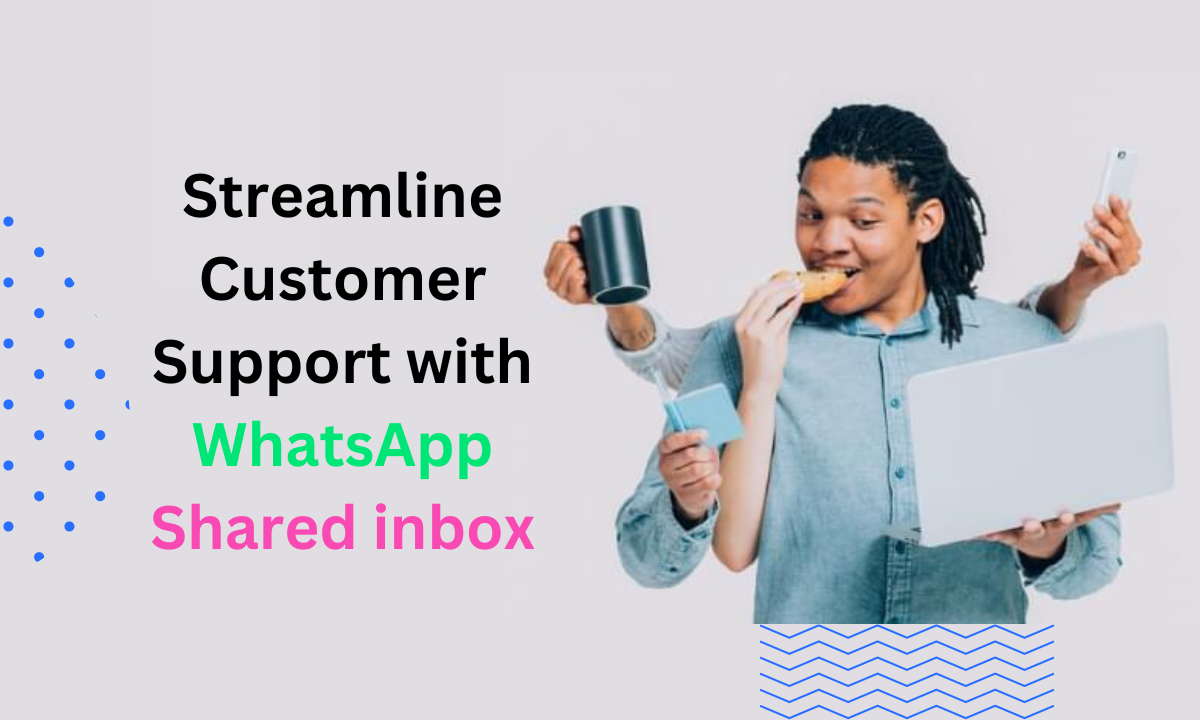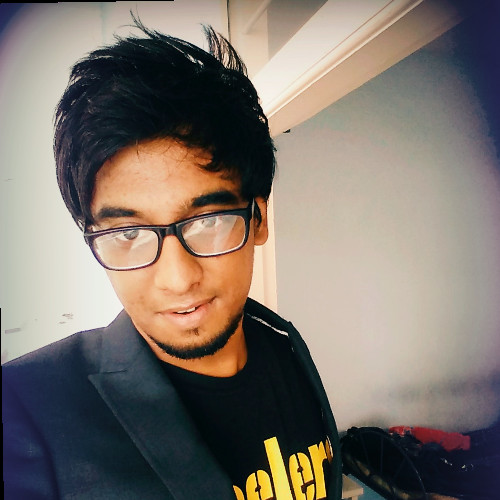 Prasanna
Let's face it. Customer success lies at the heart of your company's success.
In today's highly competitive market, having a great product is only a half battle won. The key area where you can stand out from your competition is customer success.
Post-purchase, customer support is the only touch point where you can make deeper connections and lasting impressions.
In this post, I will share how to leverage WhatsApp for your brand to deliver a seamless customer experience.
Advantages of support on WhatsApp vs Phone/Email/Chat
Adding more flexibility takes you closer to your customers.
Unlike emails, WhatsApp support can be faster because people tend to check their messaging apps more frequently than their emails.
Plus, given WhatsApp's quick conversational nature, you have the upper hand in resolving queries faster. You don't have to wait forever in the name of fetching information for your customers. And Shared Inbox eliminates context losses as everything you need is available at your disposal in form of threads.
However, WhatsApp is just isn't about speed. It can also provide a more personal and friendly communication experience compared to email. Your support team can chat with customers — casually and conversationally, which can help establish stronger connections and de-escalate concerns.
Plus, since many people use WhatsApp on their phones, customers can message your support on the go.
Common problems faced without Team Ibbox are:
Scattered conversations across individuals and teams
No track or context to the messages. Meaning, every time the customer comes back, it feels like they are starting it all over again instead of picking up from where they left off
Absence of collaboration
Customer data leaks
And the list of advantages of WhatsApp goes on and gets obvious. So, I will stop here and focus on streamlining your WhatsApp customer support.
6 Simple Steps to Streamline Your Customer Support on WhatsApp
Make Your WhatsApp Number Easily Discoverable and Accessible

For your customers to reach you, you must first be easily discoverable. You can't afford to let them go on a rat hunt when they need you the most. So it is best advisable to:

Make WhatsApp Chatbot Widget More Accessible:

Offer your customers a variety of ways to get in touch, such as websites, apps, and social media. In the case of websites and apps, you can simply embed the WhatsApp chat widget so they can open a conversation with you with a click. Don't forget to include your WhatsApp number in your email signatures too! Another idea is to put up QR codes on both your physical and digital properties, so your customers can quickly and easily reach you. By doing this, you'll be providing excellent customer service and making it convenient for your customers to reach out to you when they need help.

Be Responsive:

Make sure you respond to customer inquiries promptly. This means having a system in place to quickly route and assign inquiries to the right team member, and setting clear expectations for response times. Nothing more irritating than letting your customers chat with a bot that leads them to a reply loop.

Provide Basic Self-serve Options:

Use basic, self-service automation options like FAQs, knowledge bases, and chatbots. This allows customers to quickly find answers to common questions without having to wait for a response from customer support.

Set response time expectations

Customers don't think during business hours. Their issues occur at any time, and you should be ready to tackle them.

In such cases, auto-responders can help you set response time expectations. This is much better than leaving your customers waiting in a void.

Even better, automation can help answer customers' most common requests, like order tracking. More sophisticated chatbots incorporate artificial intelligence. They can even help with product recommendations and sales.

Leverage Canned Responses for Consistency in Communication

Canned responses are pre-written messages that allow customer support agents to respond to customer inquiries at the drop of the hat.

For any business, quick customer service matters. In fact, 96% of customers say faster responses from a brand plays a crucial role in deciding whether or not to stick with a brand.

Let's imagine a customer wants to know the status of their order. With canned responses, your reps can easily grab pre-written language that matches where the product is in the queue. For example, if it's still in the order processing phase, they can copy and paste a message like this:

"Your order is still being processed. You'll get a confirmation message when your item is packaged and shipped."

Easy peasy, right? And if you really want to level up your game, you can even automate these canned responses as part of your regular WhatsApp communications.

Delegate and Route Customer Conversations for Faster Resolutions

Delegating typically involves assigning incoming messages to the next available agent to prevent overloading at any given time. This structure is highly beneficial for teams faced with high volumes or limited bandwidth.

For example, one of your sales agents is away on a business trip. But you can still keep your customers waiting. You can simply route and delegate your customer messages to the next available peer who can take your customer's doubts and close them ASAP.

In fact, platforms like Peach help you delegate chats, create deadlines, and mark them closed after completion — all this to maximize efficiency and create an environment of collaboration and solutions.

Build a Prompt SLA System to Win Your Customers Forever

SLAs are key to great customer support. They set goals for your team and help establish policies around response times.

By holding your team accountable, you'll see better results because what gets measured gets done. But here's the best part - having SLAs isn't just good for your team, it's also a win for your customers.

Quick response and issue resolution times lead to happier customers. And promoting your excellent support can help attract new prospects too. Your customers will end up loving you when they realize they're being taken care of!

PS: In case of Peach, it automatically sends you an email in case the SLA is breached which makes it even simpler for you to keep track of all the missed wins.

Identify & Fix the Breaches. Build a Strong Reporting System.

When there is SLA, breaches are bound to happen. But with the right approach, they don't have to be a frequent occurrence.

If you find yourself dealing with them constantly, it might be time to reassess your Service Level Agreements (SLAs) or your support system altogether. To get started, ask yourself some questions:

Is one agent always struggling to meet the SLA time frame before tickets have to escalate? Maybe they could use some extra training and guidance.
Is it just too tough to deflect tickets? Take another look at your self-service strategy. If you can give customers more ways to solve simpler, noncritical issues on their own, it'll free up agents to tackle the tougher requests.
Maybe an SLA isn't being met because there's a sudden surge of calls all at once. How could you handle it better? Do you need to add more people in shifts to handle peak hours?

Ultimately, breaches can be a bummer, but they don't have to happen all the time. By regularly evaluating and refining your SLAs and support strategy, you can stay ahead of potential issues and provide top-notch customer service.
---
Wrapping up…
Be prompt: Respond to customer messages as quickly as possible to show that you value their time and are committed to providing excellent customer service.
Use auto-responders: Set up auto-responders to let customers know that their message has been received and that you will respond as soon as possible.
Set realistic SLAs: This includes outlining how quickly customers can expect to receive a resolution to their inquiry. By establishing clear SLAs, you can ensure that your customers receive consistent and high-quality support, hands down.
But a fool-proof SLA system: Additionally, regularly monitoring your team's performance against these SLAs can help you identify areas for improvement and optimize your customer support strategy over time.
Personalize your messages: Use the customer's name and reference their order or inquiry to make your messages feel more personalized and show that you are paying attention to their needs.
Keep it conversational: Use a friendly and conversational tone in your messages to build rapport with customers and make them feel more comfortable.
By following these tips, you can use WhatsApp to provide excellent customer service and build stronger connections with your customers.