Article
Think Beyond WhatsApp Broadcasts, Think WhatsApp Newsletters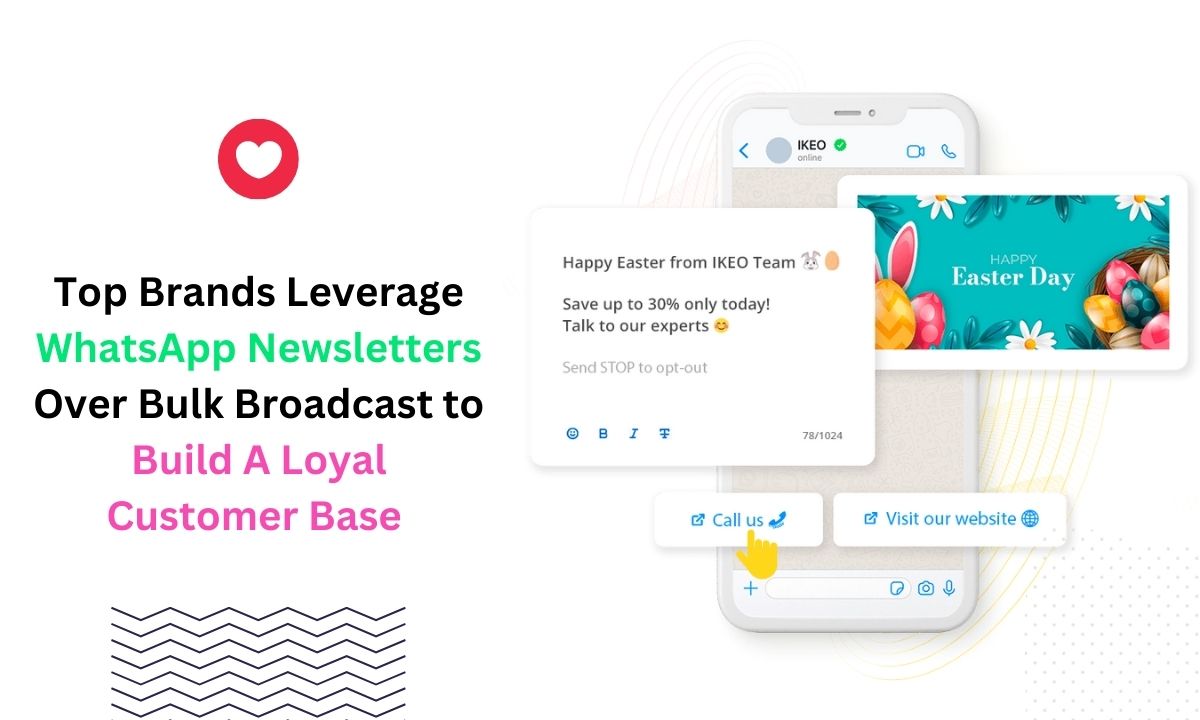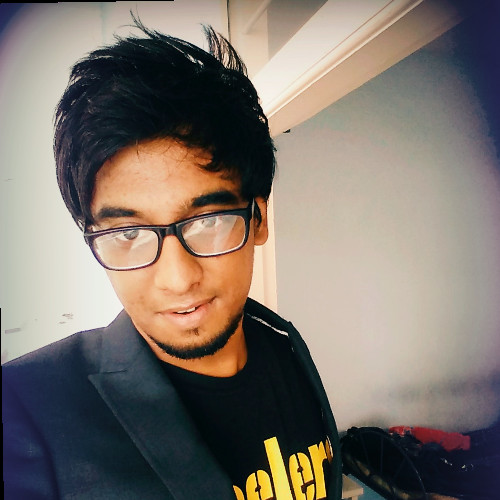 Prasanna
First, let me show you some magic. 
You have a list of contacts. 
You create a message. 
Send it to your entire contact list on WhatsApp. 
Sit back only to realize you don't get any favorable responses. 
Sounds familiar? 
Yes, when you do random, untargeted bulk messaging, that's an expected outcome. 
But why? Let me explain…
Your target audience is not able to associate your message or your brand as they find ZERO relevance to what you send. That's the reason most of the time you either get blocked or reported. 
Solution?
Try WhatsApp Newsletters instead!
But first… 
What is WhatsApp Newsletter? How is it different from a Bulk Broadcast? 
WhatsApp Newsletter is personalized, relevant content sent to your customers without being spammy.
Unlike bulk broadcasts, your customers are well aware of your messages and know what they will receive instead of popping into their WhatsApp inbox out of nowhere. 
Here are a few differences between WhatsApp Bulk Broadcast and a WhatsApp Newsletter: 
Top Benefits Of Using WhatsApp Newsletters 
1. Unlike Bulk Messages, Newsletters are permissive and consent-based
Whereas a bulk broadcast is a way to approach users who don't know, it's a marketing technique that is long dead. 
A typical response to this way of reaching your customers can be taken as a straightaway rejection.
Even cold emails are getting high rejections, only imagine the case of WhatsApp – which is considered to be a super-personal space.
On the other hand, WhatsApp Newsletters work differently. 
The user already knows your company or business and has shown interest in your product or services. 
As a result, he/she loves to keep themselves posted on the latest updates of what you have to offer.
This way, it helps to build a strong relationship between the brand and the user, based on personal and close communication. 
That is, the user always welcomes news about your company.
2. WhatsApp Newsletters open up endless possibilities
Thanks to WhatsApp Business API, your brand now has the superpower to land right into your customer's WhatsApp with your newsletters
The possibilities to add, customize, and personalize your content is practically endless. 
You can add images, videos, YouTube links, documents, stories, etc., and create a positive impact on your subscribers. 
In addition, you can add CTA (Calls To Action) that can drive your visitors straight to your website or even product pages to complete the sale.
It's that effective. 
3. To Build Credibility, Authority, & Relationships in the Long Term
When it comes to WhatsApp Newsletters on Peach, you can segment, re-target and personalize each message sent. 
This way, you can reach your subscribers in a personalized way — according to their interest in a product/service or geographical area.
Such an approach helps you establish your credibility and authority by having open communication with your prospects. 
You are the one who knows your business the best, and by communicating directly with your customers and employees, that too on WhatsApp can help you show them you care about them the best way possible.  
4. Helps You Find more Customers 'Organically'
Your customers are on WhatsApp 24x7. 
With over 1.5 billion users across the globe, WhatsApp is among the top 3 social applications people tend to check daily. 
And unlike lengthy emails trying and failing to capture people's attention -WhatsApp's quick, short, and concise nature makes it easy for everyone to consume content faster than any other medium. 
And if they find it engaging and useful, they will not think for a second to forward it to their friends and family circle in an instant. 
Chances are you get referred and increase your customer base organically. 
How to Start Your WhatsApp Newsletter Journey in 3 simple steps using Peach? 
Step 1: Grab a coffee, and let's get on a call… 
Yeah, you read it right! Typically onboarding processes are a pain in the a**. 
That's why we allocate a Dedicated Account Manager, not once you are onboard, but right when you register your interest with us. Cool, isn't it? 
Step 2: Upload contacts, create content, & get your template approved
Keep your contacts ready in a CSV or VCF format. Simply drag & drop them into Peach. 
Tada… You are good to go!
Step 3: Launch your Newsletter instantly or schedule it according to your preference
Understand who you want to send it and at what time. Accordingly, you can set the time and date for your messages to be delivered. 
FAQ:
What all message formats does Peach's WhatsApp Newsletter support? 
Just like the number of formats you use on a daily basis, Peach allows you to share them all too..!
Simple Text
Image + Text
Video + Text
YouTube Links
Stories
I am new to WhatsApp Newsletters. How do I get started?
Not just you, the term 'WhatsApp Newsletter' itself is relatively new and slowly gaining momentum. And the best part is that you don't have to be an expert to get started. All you need is to understand your customers and what they want. Simple!
Does Team Peach provide content assistance and guidance until we pick up? 
Oh YES!
We have a dedicated content team who will guide you through the initial phases of your WhatsApp newsletter journey. We have a team of experts who have run 100+ campaigns already to top companies across the globe.