Article
Ultimate Guide: How to Use WhatsApp Shared Inbox for Your Team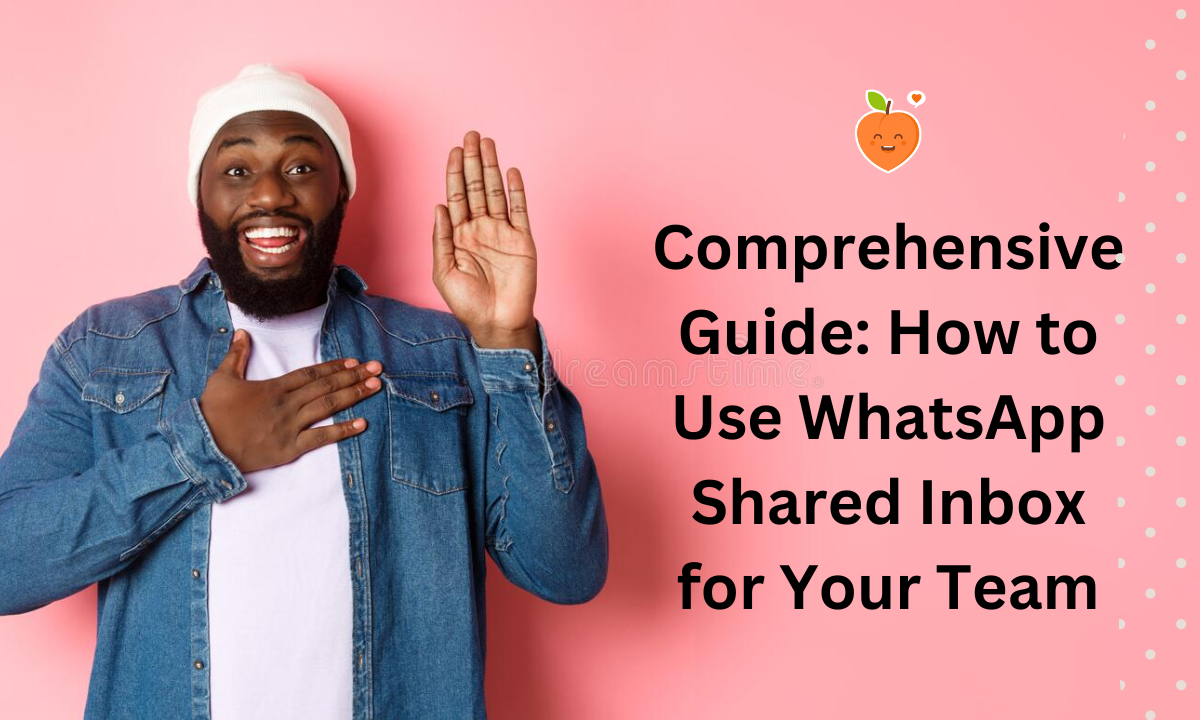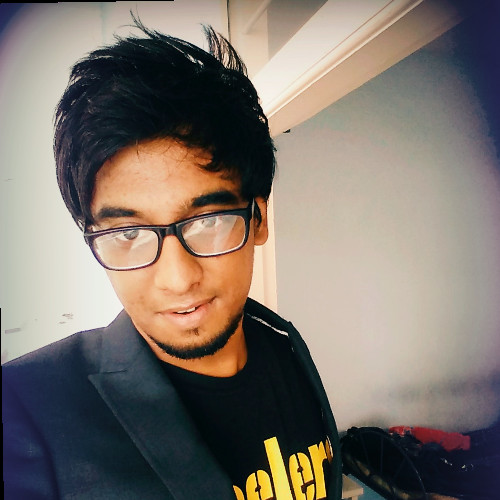 Prasanna
What is WhatsApp Shared Inbox?
A shared WhatsApp inbox is a collaborative team inbox that lets your entire team respond to customers over WhatsApp. In simple words, it enables the entire team to send, receive, and track messages in one place, thereby making customer support management easier and more efficient.
How to know if Your Business needs a WhatsApp Inbox?
In short, if you are receiving a huge inflow of messages from your customers on WhatsApp Business Account and your sales, support, and marketing team members are finding it challenging to handle those — then adding a Whatsapp shared inbox will be immensely helpful for you.
Here are a few questions to help you determine whether or not you need to add a shared inbox:
Are you receiving more than 250 messages a day?
Have you ever missed out on any messages?
Do you need the help of your team members to answer the messages?
If the answer to any two or more questions above is in the affirmative, you should look for a good shared team inbox provider like Peach.
4 Reasons How WhatsApp Shared Inbox Can Help You
Sure, here are some additional details and examples for each of the five ways a WhatsApp shared inbox can help your teams:
Improve customer response times: By using a shared inbox, you can ensure prompt and efficient responses to customer messages.

For instance, a customer may contact you on WhatsApp to inquire about the availability of a product. With a shared inbox, you will receive a notification of the message immediately, and any of your team members can take it from there.

Increase collaboration: The added advantage is that multiple team members can access the message and respond to it, ensuring a fast and accurate response.

Be it support tickets or customer inquiries, you can collaborate in real-time and resolve issues in no time.

Say, a customer reaches out with a technical issue with your product. Being in the sales team, you may not be equipped with sufficient knowledge to answer it. You can instantly route or delegate it to your product team so they can take it forward from there. This helps ensure your customer issues are resolved quickly and accurately.

Centralize communication: Shared Inbox automatically stores all conversations, so you can easily refer back to them without switching between different platforms.

Having all messages in one place makes it easier for anyone to receive, read, and promptly reply to messages.

No more bouncing back and forth between different people or feeling lost due to insufficient information!

Track performance & SLAs: Shared Inbox allows you to track key performance metrics, such as response times, message volumes, and customer engagement rates. This enables you to identify areas for improvement and optimize your workflows.

For example, you can set a Service Level Agreement (SLA) for responding to customer inquiries, such as 2 hours, and track them regularly. If there is any breach, you will be automatically notified via message so you can take immediate action.
Key Features to Look Out for While Choosing a WhatsApp Shared Inbox:
Facilitates teamwork and collaboration

When it comes to a WhatsApp Team Inbox, you can't do it alone. The name says it all - it takes a team effort to make it successful!

For example, let's say a customer asks about your product's features or pricing. Depending on where they are in the sales pipeline, you could route that question to your marketing or sales team. And if someone wants to know about the technical aspects of your product, your product or tech team could take over. This helps you allocate the right chats to the right departments, so your agents won't step on each other's toes.

And there are apps like Peach that let you:

Tag peers directly into a conversation with @ mentions
Create multiple tags based on teams like customer support, sales, billing, product, development
Share notes to ensure everyone is on the same page

Enterprise-grade Performance

Imagine you've just reached out to over 250,000 customers. That's a lot of messages to reply to, and you need a platform that can handle the volume. Additionally, you want to make it easy to land in a chat and start helping your customers.

Another scenario to consider is customer support queries. If you're an international brand, your WhatsApp Shared Inbox is going to be busy 24x7. The faster you can clear those messages, the better! You need a solution that can delegate messages based on agent availability, tag them, share notes, set SLAs, and more.

In short, when selecting an enterprise WhatsApp solution, you need to be meticulous. Look at your use case from every angle and ensure the solution you choose can handle all your needs. Don't leave any stone unturned!

PS: When it comes to the boring bits (onboarding, deliverability, and scaling) Peach is second-to-none. You won't need days of training, expensive consultants, or any of that nonsense as we've our own team to assist you throughout your journey with us.

Effective SLA Management:

An SLA (Service Level Agreement) is the promise you give to your customer within which their queries are resolved. Accordingly, your WhatsApp Shared Inbox should outline the expected response time, resolution time, and availability of support services.

For example, a company that provides customer support via WhatsApp may set a response time goal of 30 minutes and a resolution time goal of 2 hours. If the support team fails to meet these goals, the SLA may outline penalties such as offering a refund or providing free service for a set period of time.

Additionally, the platform should also have an effective system in place to report the breaches. In the case of Peach, it sends emails to the immediate manager notifying them in case of any breach in SLA. This can help you nip the issues in the bud and resolve queries fast. In fact, you can customize it to send emails to anyone you want.

In short, having a systematic SLA process in place should play a critical role in shortlisting your preferred solution. In the long term, such systems help your team set clear expectations for your customer building a positive reputation in the process.

Top-notch Security and Privacy Controls

Remember, WhatsApp's end-to-end encryption only applies to messages you send, not the contact information you hold in your database. This means that there is a high chance you can be exposed to security attacks, phishing, hacking, and more.

We live in an era where people give more importance to security and privacy than ever before. When they choose to entrust you with their personal contact information, it's your basic responsibility to preserve it like gold.

No doubt, your tool comes pre-equipped with strong security and privacy measures in place. Additionally, every country has its own set of security and privacy protocols. For example, GDPR for Europe, CCPA for the US, ISO internationally, and more. Therefore, you need to ensure that your product complies with the security measures in your country.

Solutions like Peach are certified with GDPR, ISO, SOC-II, and adhere to top international security and privacy policies. They provide you with a solid, dependable space where you can store and access all your customer data with peace of mind.

Solid Workflow Management

Workflow management in WhatsApp mainly comes into the picture when you use Shared Inbox.

(OK, a Shared inbox is a space where you can access, reply to, and resolve all your customer chat from a single dashboard. For more, you can read our comprehensive guide on Shared Inbox here)

Here are the important things your WhatsApp Shared Inbox tool should solve when it comes to effective workflow management:

Automatic Ticket Update: Managing ticket status changes is important for maintaining a smooth customer-agent relationship. Throughout a ticket's lifecycle, questions and requests for clarification can cause the status to change multiple times. Understanding when to use each status label can be beneficial.
Disposition Management: Call dispositions are statuses that describe the outcome of a call, such as "demo scheduled," "left voicemail," or "no longer in service." Customer service teams have been logging call dispositions for some time now, and sales teams have also adopted this practice to record call outcomes.
Add/Remove Agents Easily: It is important to maintain communication with your customers and ensure that their concerns are addressed by the appropriate agents. Therefore, your tools should allow you to add, remove, and assign roles to agents based on the tasks they perform.
Productivity & Collaboration: Want to tag Jon from the sales team? Add notes for future reference? Your WhatsApp Team Inbox solution should enable multiple stakeholders to collaborate and resolve issues in real-time.
Native Mobile Apps to Reply on-the-go: In today's hybrid world, it's unrealistic to expect all your agents to be present in front of a laptop 24/7. Therefore, it's important for a WhatsApp service provider to have native mobile apps. With these apps, agents can respond to customer inquiries at their convenience, without feeling anxious about not being near a laptop.
A Real-life Use Case for Peach's Shared Inbox
Company name:
Ramcides Corpscience
About:
One of the leading agro-solutions providers in India, Ramcides helps farmers across India with crop protection, yield enhancement, and crop health solutions. They've 500,000+ farmers in their database and the number is increasing day by day.
Challenge:
Use WhatsApp to reach out to farmers at scale, converse with them in real-time, and advise farmers in their local language.
Solution: How Peach helped Ramcides to chat with farmers at scale using Shared Inbox
Being one of the giants in the Indian agro-industry, Ramcides uses Peach to send newsletters to farmers on topics such as crop updates, seasonal announcements, tips, and more.
Since the farmers come from multiple regions across India, they prefer to communicate in their own languages.
As farming is a seasonal business (sometimes ad-hoc), there is a necessity to keep farmers posted then and there. Whether it's a pest attack or a change in the weather — they keep their farmers posted regularly.
And to address all farmer queries in one place, they use Shared Inbox as a medium. Most conversations are handled by the support team in the local language.
In case, the support team goes out of depth, the conversation gets routed to the respective team based on the nature of the query.
Additionally, they have an SLA set up for 24 hours. This means that any message from a farmer needs to be addressed within that timeframe.
Breaches in the SLA result in the manager being notified via email. This ensures that all farmer chats are addressed and closed as soon as possible.
Result:
With Peach's Shared Inbox, Ramcides Corpscience is building a lasting relationship with its farmers. They converse with them in real-time, solve queries in the local language, and offer farmers with custom solutions at scale.
Thanks to Peach's Shared Inbox, Ramcides are building strong connections with their farmers on a personal level.
How to set up a WhatsApp Shared Inbox for your team?
Here are three things you need before getting started:
Official WhatsApp API (Peach helps you get API access)
A shared inbox provider (Peach comes with a powerful, comprehensive Shared Inbox feature built-in)
A new phone number that is not linked to any WhatsApp account
If you choose to signup with Peach, we will help you get WhatsApp API access which only takes a day or two if your FB business manager is already verified. After you're all set, you can send invites to your team members to get them onboard with ease.
5 simple Steps to Roll Out Shared Inbox to Your Team
Training & Testing in a sandbox before rolling out

Training will help employees understand how to use the shared inbox effectively, while a sandbox environment allows them to practice without worrying about real customers. This can lead to better customer service and a more efficient workflow.

Configuring Quick Responses, OOO, & Message Automation

Set up your availability so your customers are not left disappointed when you are OOO. By setting up quick responses, you also help customers to self-serve to a certain point which can heavily save human hours.

Installing WhatsApp widgets on websites, apps, social media, email signatures, flyers, etc.

Allow customers to contact the business directly through WhatsApp, without having to switch to a different platform or search for contact information. It's a simple and effective way to improve customer engagement and communication.

Reporting & SLA alerts

SLA reporting is crucial for businesses to track and report on metrics like response times, resolution times, and service quality. It helps businesses monitor their performance, improve customer satisfaction, and build trust and credibility with customers. It's a simple but powerful way to ensure that businesses are meeting their commitments and continuously improving their service.

Scale it and make it accessible across teams

Making a shared inbox accessible across teams inside a business is crucial for providing efficient and effective customer service. When different teams have access to the same inbox, they can collaborate and respond to customer queries more effectively, avoiding duplication of efforts and providing a seamless customer experience.
Try Peach: The Best WhatsApp Shared Inbox
Adding a shared inbox can significantly improve your business's customer support. At Peach, we understand the dedication required to build a successful brand, with customer support playing a vital role in the process.
If you're looking for a Shared Inbox tool tailored to your needs, Peach is the answer. We also offer robust WhatsApp marketing software that enables you to use the official API to send broadcasts, set up automated abandoned cart recovery, green tick verification, and much more — all from one platform.
---
Wrapping up…
Implementing a WhatsApp shared inbox for your team can be a game-changer for your customer service strategy. It allows you to streamline communication channels and provide a more seamless customer experience. By using a shared inbox, your team can collaborate more effectively, respond to customer queries faster, and avoid the risk of missing messages or duplicating efforts.
In this comprehensive guide, we covered the benefits of using a WhatsApp shared inbox, how to set one up, and best practices for managing it effectively. Whether you're a small business owner or part of a larger team, implementing a shared inbox can help you take your customer service to the next level.
By following the tips and strategies outlined in this guide, you can ensure that your team is equipped to handle customer queries with ease and provide an exceptional customer experience. With the right tools and mindset, you can turn your WhatsApp shared inbox into a powerful tool for growth and success.