Article
WhatsApp Newsletter: #1 Ridiculously Easy Way to Grow Your Business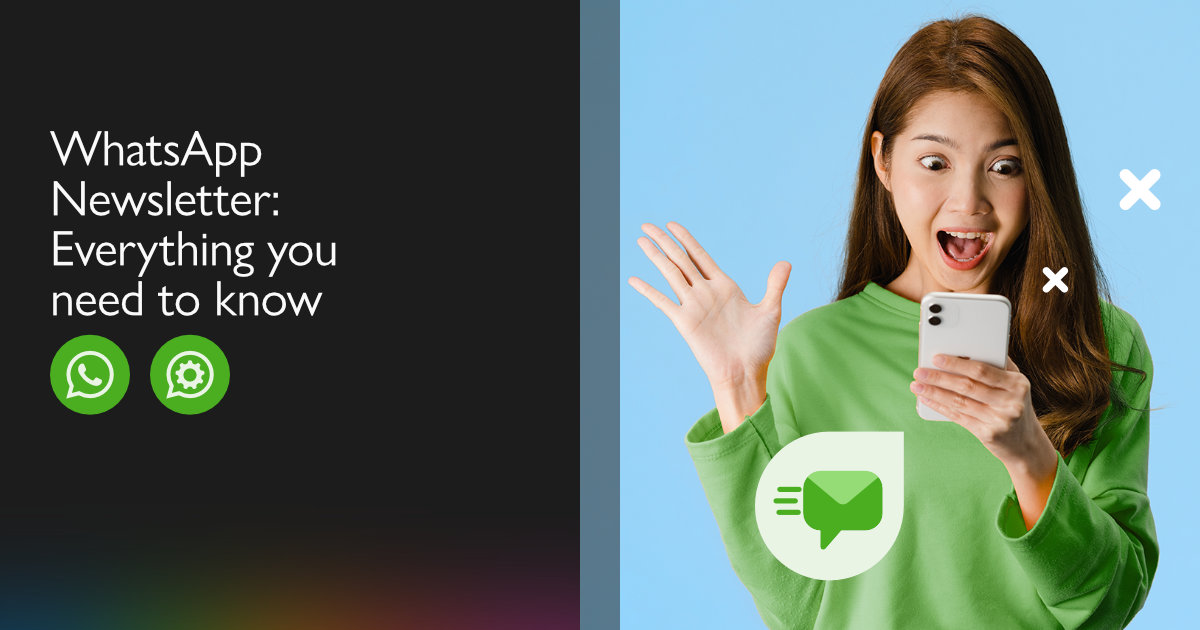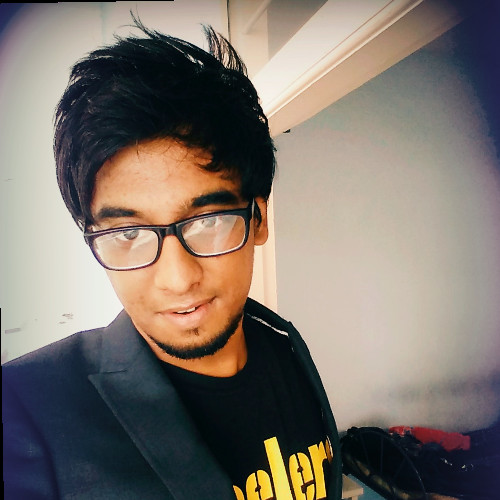 Prasanna
WhatsApp marketing… 
A term hardly known before 5 years. 
As a channel primarily to meet friends and family, brands are slowly entering this space to make their mark. But from what I have seen, only a handful of brands do this the right way. 
Let me explain how.  
What's a WhatsApp newsletter?
In simple terms - a WhatsApp newsletter is a message sent from a brand's WhatsApp Business account to a specific audience of customers. 
A WhatsApp newsletter is like any other digital send-out, but more personal. Like a traditional email newsletter, a WhatsApp newsletter can contain 
A special offer
An exclusive discount 
Product catalog
A new product update & announcement
A picture, GIF, or video message
But the key difference here is that a WhatsApp newsletter will only contain one message at a time. 
Stats show people love engaging on WhatsApp. Just that many of us use it otherwise. 
Close to 75% of WhatsApp users check the app at least once a day and 85%+ open rates are very common. More than half of the users say they would buy from companies they can reach through a chat. All very good reasons to start a WhatsApp broadcast today and have a friendly chat with your customers.
Sadly, anyone hates seeing a promotional message popping out of nowhere in their inbox. If they've entrusted you with an app, it's your responsibility to take due responsibility not to irritate them. Or the customer is gone forever. 
"WhatsApp is what email was in the early 2000s."
WhatsApp newsletter benefits: short, sweet, and successful
For a WhatsApp newsletter, the conversion rate is the opposite. Almost 100% of the recipients open and read the newsletter. 
It is worldwide the most popular messaging tool, and your customers likely have the app installed. 
There is no spam folder as such, meaning the newsletter cannot get lost. Although there is an option to block numbers and accounts. So, you should be very sensitive while using WhatsApp broadcasts.
One of the biggest bonuses of using the app for conversational commerce is the fact that responses can be accurately measured. 
No other marketing or e-commerce tool gives you that option yet. Not even on social media or search engines. 
One last, but important factor is the appearance of the newsletter. The templates are attractive and spur excitement. 
Especially if it comes with an incentive or an offer. WhatsApp marketing promises high engagement rates with minimal effort, which is great news even for smaller businesses. 
Why WhatsApp newsletters are business gold?
As mentioned, there are plenty of reasons why WhatsApp newsletters are a fantastic channel for broadcasting newsletters. 
Depending on the business or service offered, the uses for a newsletter can vary. Some of the most common uses are new product launches, sales promotion campaigns, engagement, or research. 
Here are some of the most rewarding reasons and uses for a WhatsApp newsletter:
Keep your customers updated about the status of their orders.
Personalize special occasions and offers for holidays, birthdays, or promotions, like Black Friday.
No spam folder and improved customer service & retention.
Messaging and receiving in real time. Most customers check the app far more regularly than their email.
100% delivery rates, more than 90% open rates and other unbelievable metrics.
Newsletters can be very helpful to give your clients a sense of feeling special with offers only available through promo codes via the app. 
By keeping them in the loop, you can build and maintain the trust with your business which will increase your customer retention rates and therefore your sales! 
Other metrics, such as your conversion rate and marketing costs will also improve drastically compared to your regular eCommerce store.
Remind your customers about filled carts and offer them an incentive to check out. No more abandoned carts! With WhatsApp Conversational Commerce, you will have the best target oriented marketing possible and your customers have the best support they can think of. Build and maintain trust with your clients through a platform that is used by friends.
Key elements of WhatsApp newsletters explained
WhatsApp is the world's most popular messaging platform. Its monthly active user base has exceeded 2 billion. 
It is no longer a chat software to meet with your friends. Just like social media is primarily meant to connect people and is these days a great way for marketing and image building. 
WhatsApp also has the potential to become the next big channel to have an end-to-end relationship.
Best tips to follow for an effective newsletter: 
To maximize engagement newsletters on WhatsApp should not exceed 150 characters. 
They can also be programmed to display quick 'reply' buttons for the recipient or CTA buttons that easily lead them back to your website. 
While the WhatsApp newsletter is a faster way to increase customer reach and engagement, it should not be treated as a 1:1 replacement for your email marketing efforts. 
In fact, the two can live in perfect harmony as long as you use them as they're intended to be used (i.e. email newsletters for high-frequency communication, WhatsApp newsletters for lower-frequency, highly relevant communication). 
Signing up to receive newsletters via WhatsApp 
In order for a customer to start receiving WhatsApp newsletters, they'll first need to sign up via a CTA button or QR code (which can be done through our website or an email or social media campaign, for example). 
The best way to catch their attention (and capture their contact information) is by offering some sort of incentive - for example, a product discount or early access to an upcoming sale.
If a customer is interested and signs up to receive WhatsApp Business messages, their sign-up will trigger a WhatsApp message to your brand which signals they're interested in what you have to offer. 
At this point, the customer will be prompted to opt-in to receive WhatsApp newsletters from you (and redeem the incentive, if you've offered them any).
Because we live in the age of consumer data privacy, any brand will automatically ask themselves one more important question…
Are WhatsApp newsletters GDPR compliant? 🔒
The short answer: yes, especially with a double opt-in. 
A good conversational commerce tool will help you build an automated flow that helps you easily collect opt-ins/double opt-ins from customers once they sign up for WhatsApp messages. From there, you can easily segment to target specific customers depending on the campaigns you want to run. 
Customers will receive an explicit request from your business via WhatsApp to join your WhatsApp newsletter mailing list. 
Not only is this a clear means of managing expectations with the customer, but the ability to bake in the automated flow for opt-in collection makes it a seamless process for the marketer, and 100% a compliant practice for the business. 
And of course, subscribers may also opt-out at any time. 
WhatsApp Newsletter Opt-ins: 3 ways to win more customers using WhatsApp newsletters 
Whether you're looking to treat your most loyal shoppers, reach a larger audience, or simply use a more visual way to get in front of your target audience, WhatsApp newsletters offer a wide range of benefits to marketers. 
Here are the three ways brands today are using WhatsApp newsletters to drive stronger performance from first site visit to post-purchase:
a.Increase customer lifetime value through community building
Customers are more likely to become loyal, longtime advocates if they feel like they're truly valued by your brand. 
Community building—often in the form of open communication, occasional perks and offers and the play on exclusivity—is an easy and personal way to show a customer that they're more than a transaction. 
In fact, 84% of consumers say that the ability to communicate directly with a brand they're purchasing from would motivate them to join their online customer community. 
WhatsApp newsletters are the perfect way to create a foundation for this community. For example, energy drink brand HOLY Energy used WhatsApp newsletters to drive higher customer engagement ahead of the launch of their new drink flavor. 
The brand announced their upcoming launch via various social media channels and enticed their customers to sign up to receive an 'early access' code via WhatsApp to shop the product exclusively. Once customers received the special code via WhatsApp, they were directed to a dedicated landing page where they could enter the code to access the new product. 
Not only did this drive a record 10x higher revenue on launch day, but the brand's subscriber list increased 2x. 
b. Speed up the sales cycle while building close customer relationships
Building a strong community shouldn't begin after a customer has made a purchase. In fact, it should begin the moment they show any interest in your brand. By addressing a customer's questions and concerns on channels they're most likely to interact in, you can shorten the sales cycle and turn them into loyal customers faster. 
For example, a bed at premium furniture company wood boom typically costs around 1,500€, and their customers make about 7 inquiries before they commit to making a purchase - resulting in a 2-4 week sales cycle. 
The brand wanted to combine its customer-centric style of communication and the conversion power of WhatsApp to deliver a personal experience that also shortens this sales cycle.
While customers engaged with wood boom via WhatsApp, they also had easy access to checkout buttons to keep their purchase top of mind and remove any barriers to purchase. 
By engaging their customers via WhatsApp newsletters, they were able to reduce their sales cycle to 2-4 days,  generate 70% of sales via the messaging app. and stay true to their customer-centric roots. 
c. Re-engage customers with exit intent pop-ups
Whether it's due to indecision or just plain distraction, sometimes your customer needs a little extra nudge to take action. 
One of the more popular ways to engage customers before they leave a website is through an "exit-intent"-popup: a popup triggered if a customer is about to leave the website or is taking too long to make a purchase decision. 
These pop-ups often contain special discounts, prompting the customer to leave their email address to receive the discount in their inbox and also stay connected to your brand. 
Because exit intent pop-ups are known to 'save' between 10-15% of lost customers, they're an effective addition to your WhatsApp engagement efforts. 
Underwear brand SNOCKS is a perfect example of a brand that turns abandonment into opportunity. To test whether indecisive customers were more receptive to receiving offers via WhatsApp newsletters vs email newsletters, the brand ran an A/B-Test using two exit-intent popups: 
The future of commerce is through conversations
The golden rule of media and marketing is that no new medium will ever replace an old one entirely. 
Think of newspapers, radio, TV, the internet and now apps. They all coexist - although with every introduction of a new channel, the pie gets redistributed. 
We already highlighted the biggest upsides of a WhatsApp newsletter, but so far most businesses are not using it to its full potential.
We're here to change that! In Asia and Latin America, conversational commerce is already a big part of consumer brands. 
The threshold to step into this private space seems to be too high. These restraints are understandable, no one wants to lose a customer or potential client by spamming them. 
Hence, it is a sensible choice to entrust your marketing campaign to an experienced agency.