Article
5 Reasons WHY Your Business Needs WhatsApp Shared Inbox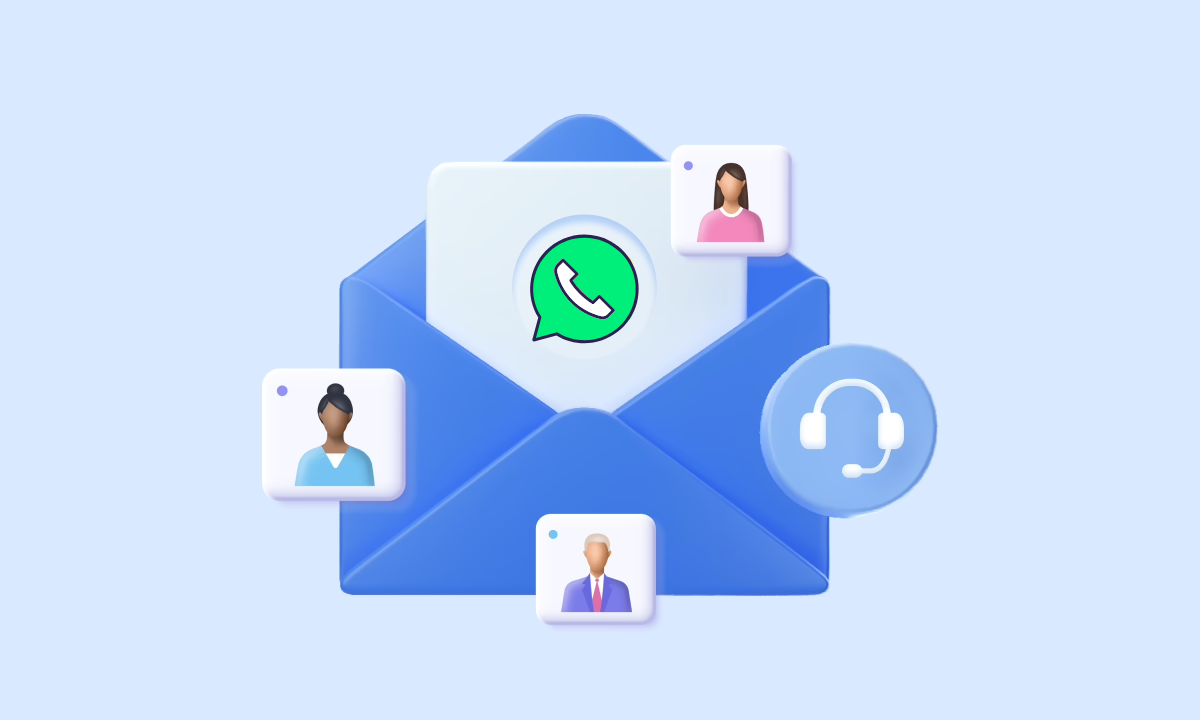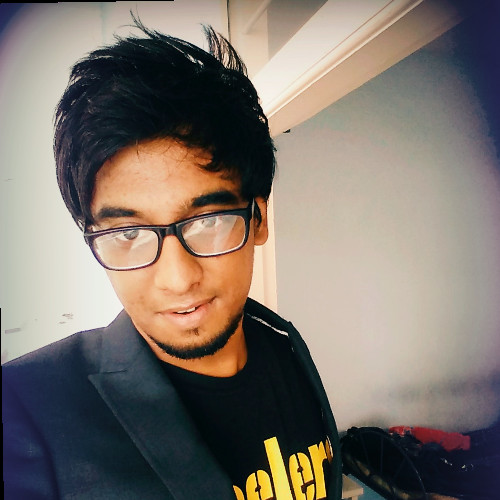 Prasanna
Imagine a single, shared space on WhatsApp for your entire team to handle, converse, and resolve customer queries with ease. 
That's exactly what Shared Inbox does. 
From the customer's perspective too, Shared Inbox makes absolute sense as they can quickly get on a chat with their brand and get answers for all their challenges. 
But first things first… 
What is WhatsApp Shared Inbox?
A shared WhatsApp inbox is a single, collaborative team inbox that lets your entire team respond to and resolve your customer's queries on WhatsApp from a unified dashboard. 
Having one single point of contact that helps customers to streamline the process of getting in touch with a business - for all their issues or queries. 
Now that email marketing is slowly dying and businesses are slowly moving to WhatsApp for all things conversations, Shared Inbox for WhatsApp is ever more important than now. 
Do you really need WhatsApp Shared Inbox? 
If you are an e-commerce store owner who is super-active on WhatsApp - having a ton of conversations happening daily, WhatsApp Shared Inbox is the way to go. 
To help you decide better, here are a few questions you can answer below questions:
Are you answering more than 30 messages a day?
Do you need to delegate your customer support to a team?
Are you also answering messages and mentions from multiple different social media platforms?
If your answer is a strong YES to the above three questions, it is high time you get a good WhatsApp Shared Inbox tool like Peach.
How does WhatsApp Shared Inbox streamline your customer conversations?
Managing customer conversations is already overwhelming and there are messages from different social media platforms, emails, and WhatsApp. 
And your brand reputation relies on how efficiently you handle and respond to them.
Things are somewhat all good until you are managing it alone. 
But what happens when your customer queries scale and you have hundreds of messages per day? What happens when customers are complaining that they haven't received a reply for days? What if you want a system that makes it easy for your team to jump on board and help out?
This is where a shared WhatsApp inbox comes into the picture!
It lets all your team members log into the dashboard, assign customer conversations to themselves, and start responding to them quickly. 
Integrating a good all-in-one WhatsApp inbox tool can help:
Make it easier to manage hundreds of customer messages and reply to them in one place
Assign WhatsApp conversations to team members of your choice using "@" mentions 
You can manage multiple WhatsApp numbers for multiple stores, from the same screen! Now that's convenient!
Let's talk further about what shared WhatsApp inboxes are! 
How to set up a Shared Inbox for your Business?
To use WhatsApp Inbox software, you need access to WhatsApp API, which you can get through Peach - a solid Shared Inbox provider. 
While many tools offer different features, here are some of the useful features that Peach offers:
Manage multiple WhatsApp business API numbers
Integration with official WhatsApp, Facebook, and Meta accounts 
Multi-store inboxes to separate customer conversations from multiple stores that you own
Team management capabilities so you can see who is working on which conversations
In-app team collaboration with private messages and assigning conversations to your peers lets your team members communicate to solve queries without leaving the app. 
Fast reply templates to speed up responses to common queries
\ 5 Reasons why your business needs a Shared Inbox:
a. To tackle your customer's overwhelming number of queries and resolve them from one place
It's annoying enough to keep switching between browser tabs! And then there's a chance that you miss someone or accidentally mark their message as read without really responding to them.
With a shared inbox, you see customer messages from all your social channels on a single screen. 
This makes it easy to solve queries and respond to customers without switching tabs or missing a message ever again!
What's more? With Peach, you can connect unlimited stores or channels at no extra cost.
b. To Collaborate with Team Members Better & Increase Productivity
Don't share login credentials with your business accounts. With shared inboxes, you can create an account for your team members who can log in and access messages from all connected social channels on the same screen. 
They don't need to log into each account from their personal devices to support their customers anymore. 
One mobile app and they're all set to answer all customer queries right away!
When your customer team needs assistance during a customer chat:
They send conversation screenshots to other team members in a WhatsApp group 
Then wait for someone to check the screenshot
They may ask for more context on it
And then they finally help out
There is an easier way out! What if your team could chat with each other during customer conversations? 
We built a private message option right on the customer chat screen. So your customer agents can tag someone from the team to ask for help. 
The tagged member is notified and can check the customer conversation in real time. 
They can even take over the conversation if required by assigning a conversation to themselves.
3. To Keep All Your Customer Data Safe
Often reported are cases when support agents take the customer chats to their personal WhatsApp number. 
High chance there are data leaks due to an uncentralized process in place. 
Shared Inbox helps you streamline not just your conversations but goes a step deeper by keeping your customer data and chats secure within Peach.
This way, you can ensure trust with your customers as they can rest assured their chats are not taken for granted. 
4. Faster response times 
Don't miss customer messages. They love quick responses and it helps build your brand reputation when you respond on time. 
With an effective Shared Inbox solution that helps you and your team to distribute the workload, you can reply to your customers quickly without ever missing a message. 
Customers will love you for it and will be more likely to come back for more!
5. Make Inbox Zero possible for your business
Finally, the day has to come when you have ZERO messages left to answer! And that's a great feeling! We at Peach always enjoy seeing an inbox zero on WhatsApp day in & day out. 
When you can see all the responses and pending conversations on your screen, you know exactly what needs to be done. 
As the entire team puts their effort into getting back to the customers quickly, you'll see the pending open conversations going down in number.
And soon enough, you will reach Inbox zero - the epitome of great customer service! 
Try Peach: The Best WhatsApp Shared Inbox
Adding a shared inbox can be an instrumental change to how your business does customer conversations. 
Not only that, we offer powerful WhatsApp marketing software that allows you to send broadcasts using the official API, set up automated abandoned cart recovery, and much more using just one tool.
Sign up for free today and find out if we fit right with your business.
FAQ:\ \ How does a shared WhatsApp inbox work? 
A shared inbox works by integrating with the WhatsApp business API. You need to have access to a WhatsApp Business API number. You can get access to one from an API provider like Peach.
We will help you get your API number end-to-end until it's integrated into your inbox. We will also make a free Green Tick application to Meta for your business profile.
The shared WhatsApp inbox becomes your interface to talk to your customers. And now you are no longer limited to the default features and limitations of WhatsApp as a Business API user!
Can multiple team members use a shared inbox to respond to customers?
Yes! 
That's the purpose of shared inboxes. You can have as many team members use the shared WhatsApp inbox as required. That is one of the reasons why the shared inbox came into being. 
While many e-commerce store owners figured that their customers were active on WhatsApp, they knew it wasn't easy to respond to all of them in time. 
Access to the WhatsApp Business API opens up opportunities for businesses to create a solution for such a problem. 
How can a shared inbox for WhatsApp help your e-commerce business?
As your business grows, so does your team size. At this stage, opting for an expensive CRM to manage your customers will only eat into your profits. 
Instead, what you need is a way for you to be able to give your customer support team members access to your business communication channels.
Shared inboxes are a better choice in the growing phases of your business. They serve the purpose of letting multiple team members log in and work on responding to customers without the high overheads. 
How do I manage a shared inbox?
Shared inbox management is a breeze! 
Your team logs into the dashboard from their web browsers or mobile app. 
Then they begin assigning support queries to themselves and start responding to chat requests from different channels. 
As the business owner, you have complete visibility into every action performed by your support team. You can oversee customer conversations and take over a conversation if required right from where the support team left off. 
This gives you the flexibility to focus on what matters most to you without worrying about missing a customer message or lowering your support quality! Quite a win-win, ain't it?
Benefits of a WhatsApp Team Inbox for your e-commerce store let's talk about some of the major benefits of using a shared WhatsApp inbox for online business.