Article
WhatsApp List Building: Go from 0 to 1000 in 30 days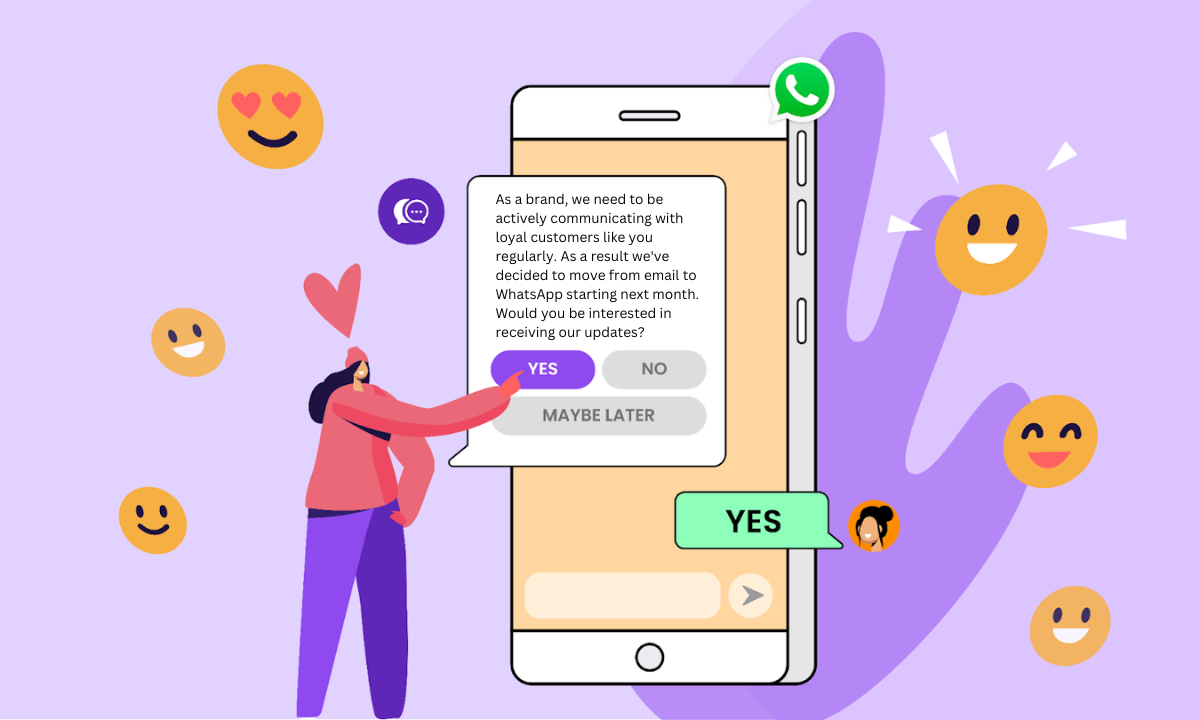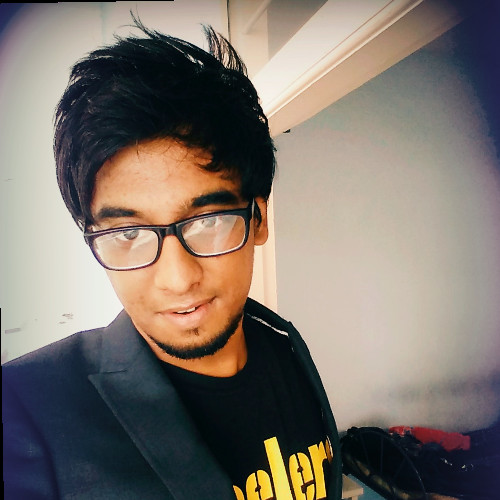 Prasanna
A super-engaging audience list is a brand's best asset. It lets you shape your brand's storytelling to perfection and has better reach than paid media. Above all, it is the most cost-effective means to grow your business faster.
Putting myself in the buyer's shoes, there are brands that I'm seriously passionate about. To name a few on top of my mind - XYXX, Ajio, Pepe Jeans, and Gas.
In fact, I subscribe myself to almost all the updates they provide on WhatsApp. I stay invested in their story through the valuable content they provide. As a marketer, that's when I realized the power of WhatsApp marketing for brands like yours – if done correctly.
In short, list building generates value. Fact. 
Here, I'll uncover some high-quality strategies to build your list from ZERO. Best part? These strategies are designed to cultivate a loyal subscriber base in the longer run. 
101 tip: Use opt-in forms on websites
Surely the best place to start - hands down. 
Opt-in forms are those you place at the footer of all your sites. Pretty much like the Shopify stores with opt-in forms enabled, normally at the bottom or in the middle of the screen. Just like this:
It ensures you get an acknowledging interest of a buyer in your product or services. This way you can build relationships with them and ensure they stay in touch with you regularly. 
Even better… A surprise pop-up form or slide-in on each page of your site: 
I get it. A pop-up can ruin the reader's experience, but I'm not talking about those early 2000s pop-ups that promised you'd "Become a Millionaire NOW"
Instead, I'm talking about timed pop-ups and onsite retargeting. 
After a user spends a certain amount of time on your page, they can receive a pop-up relevant to the content on that page, or behaviour. 
Examples include exit pop-ups, which appear when a user tries to leave the page, or scroll pop-ups, which appear after the user scrolls a certain percentage down the page. 
Just make sure to have a strong call to action or incentive in your pop-up form.
Timing is key here and it will be important for you to find a time that's specific to the page you are implementing this pop-up on. 
To find the best time to implement a welcome pop-up, you can use Google Analytics to find the average time a user spends on that page. 
For instance, you can choose a page where your visitors dwell longer and set the pop-up to appear after 8 seconds or once they've scrolled 40% of the page. This way you can ensure a smooth transition without disturbing their website experience. 
You can play around with these options and when you get it right, you may be surprised at how fast building a WhatsApp contact list can be.
3. Leverage the power of incentives and promotions 
If you want visitors to subscribe to your WhatsApp list, you need to give them something in exchange. Something that they would find relevant.
The most common incentive is to offer a discount, sale, or free shipping for a limited time to motivate someone to join your list.
But don't offer "free updates." Let's be honest - no one cares about it. And it might even seem spammy and impersonal.
For example, a visitor has landed on the homepage and proceeded to navigate to a category - say Men's shirts. They've shown interest but are yet to enter the consideration stage. 
Do: Show a promotional pop-up giving away free shipping upon sign-up. 
Don't: Show a product-specific promotion, like 'Buy X get Y.' Because you may not know if the visitor has an interest in your products or not. 
A nice example of the sign-up form is below.
Pop-ups are simple and effective attempts to build an audience list, and when done right, you can surely see a significant increase in the number of contacts in your list ASAP. 
(Here's our comprehensive WhatsApp marketing guide for 2023)
4. Identify value touchpoints to ask for customer consent
This is pretty straightforward. First, provide value to your customers and later ask for a favour. In this case, it's their consent to send your updates on WhatsApp. 
To start with, you need to identify the touch points where you provide value to your users. 
It can be a blog, landing page, newsletters, or even a support query you resolved. And most of the time your audience will gladly give their number in exchange for the value got from you. 
Examples include - you may have solved a support query for your customer. That's a value touch point where they're at the highest level of consent to receive your updates. 
Most importantly, since you've already bred familiarity, your messages will not be taken for granted. You can now get a head-start on the positive relationship you've already built. 
5. Piggybacking with industry experts 
What does it mean to piggyback? It means that someone influential in your domain mentions your website, and people sign up through your form. 
Or it means that they include a link to you on their website or newsletter, and people sign up through your form.
Either way, word of mouth is powerful. If the person is reputed in a particular audience group and recommends content, people are more likely to check it out.
Few partnerships you can choose eyes-closed are: 
Co-hosted webinars
Podcast appearances
Guest posts
Of course, all this gets easier once you have an audience of your own. But these partnerships are still powerful as they let you get access to a relevant audience. With access and a trusted recommendation, you get a fresh source of new subscribers. 
6. Make it happen offline
No one said you can't build your list offline. Offline networking and live events are two of the most overlooked methods in this aspect. 
In-store walk-ins: Foot traffic has more chances of leaving their WhatsApp number if done correctly. Get creative. For example – if someone at the changing room requests an item that's currently out of stock, nudge them to signup for stock updates or new arrivals. Ensure you get their full consent when collecting this information.
Trade shows: Not just to reach your consumers, trade shows help you network with your fellow competitors and wholesalers as well. Simply install a QR code and encourage visitors and customers to sign up for "paperless" updates on WhatsApp, which are easier to manage and measure. 
In either case - the added advantage here is that you've built a face-to-face interaction with the customer which they are more likely to remember better compared to visiting your website. 
7. Introduce gamification
Gamification in list building is the process of applying interactive elements of game-playing to encourage visitors to give their WhatsApp numbers. 
A few innovative examples include quick quizzes, surveys, spin-to-win (aka wheel of fortune), and scratchcards. 
For example - it can be an exclusive prize, like a 10-50% discount or other freebies that shoppers must claim by entering their WhatsApp number. 
The consumer psychology here is pretty simple. Whom they are motivated by prizes and offers are more likely to leave their contact info to you. 
This inspires visitors to feel they're getting something for nothing, and will therefore eagerly sign up to take advantage of the offer.
8. Run referral programs
Referral systems work because your new potential subscribers are more likely to trust their peers than a company's mass promotions. 
If your content is good enough, who knows, it may even end up in a viral loop. In a viral loop, subscribers refer their friends, who then become subscribers and refer their own friends – the cycle keeps going and growing. (Read our guide to customer retention on WhatsApp to know more)
But before running a referral program ensure:
A strong, satisfied base of customers 
Familiarity with your existing subscribers
A unique value proposition to your existing list
9. [BONUS] Best practices to follow when building WhatsApp contact list
Just like email marketing, there are best practices to follow that can help you with WhatsApp list-building efforts as well, such as:
NEVER, I repeat, NEVER purchase a WhatsApp list
This is where probably 95% of businesses think they are doing right, but no. WhatsApp is the most sensitive and sensible place to pick a conversation. 
That's why you should take consent-based WhatsApp number colleciton techniques very seriosuly.
A message out of nowhere is surely spammy creating a bitter impression right from the beginning. 
Use a welcome/onboarding series to warm your contacts
Nobody likes to feel as though they're just a number. 
Once you've acquired your customer's WhatsApp number, you must work to warm and retain them. Or else your previous acquisition efforts become useless. 
The best place to start is a welcome series once they've onboarded that can help to familiarize your new users with your brand. 
Use social proof
Exhibiting many people who have already subscribed to your WhatsApp list builds trust, instills FOMO, and tempts new people to sign up.
And using copy like "Join over 100,000 subscribers" and "Join a community of 100K fans" can surely add value to your existing list. (If you are just getting started with WhatsApp audience building, read our comprehensive list-building guide here)
In summary… 
Engaging on a personal level with customers is where WhatsApp marketing is unrivalled. It's even better than email and any other medium for that fact. 
Curated and highly personalized WhatsApp lists are guaranteed to drive repeat business for your brand
Remember to carefully select and review what landing page you use to capture WhatsApp numbers and don't be afraid to switch things up.
And most importantly, your job is not over with just list building. Once you have their contact you need to have an effective engagement strategy in place to keep them warm and ultimately turn them into paying customers.
If you need any help in growing your WhatsApp list, we're only a demo away!